COVID-19 & Special Education: A Guide for Parents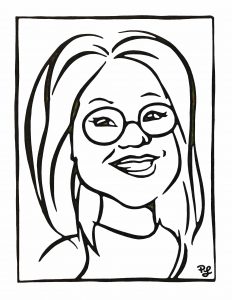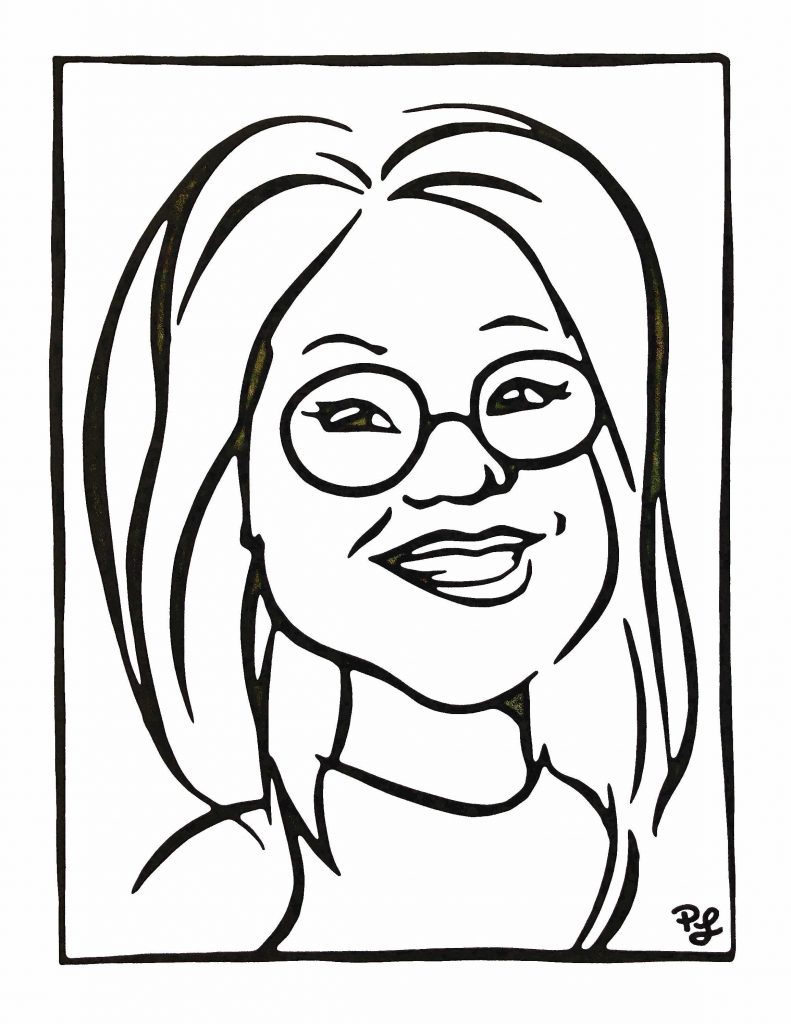 DISCLAIMER: This guide was written by a parent for parents. It is intended as a resource for families who are navigating the special education system in Connecticut during the current COVID-19 crisis and is meant to strategies and tools for parents to navigate this crisis from a parent's perspective. This guide is not intended to provide legal support, advice, or assistance, nor is it intended to replace the advice of a qualified special education attorney. Families in need of legal advice, support, and assistance should contact a special education attorney licensed to practice in Connecticut or New York to discuss the specific needs of their individual student.
The education system in its current form has existed in the United States for over 100 years. Even the bells that indicate the end of classroom periods in most schools are a relic of a bygone age; school administrators in the early days incorporated bells into the classroom day so that students would become used to the bells that indicated changing shifts in factories. Since mid-March when the school closures began, educators and administrators have attempted with very little notice and preparation to rethink the education model and completely the format and delivery of education from the in-person teaching model to an online model that reflects the need for social distancing.
Special Education is not a place. According to governing law and regulations on both a state and federal level, special education refers to a program of supports and services brought to a student that needs it to make the curriculum accessible to that student in the appropriate environment. Special education is not, and this is important to note, a classroom, building, or other physical location. Special education can include and often does include specialized instruction, related services, and supplementary aids and services. Even though schools are closed due to coronavirus, your school district retains the legal obligation to provide a free and appropriate public education (FAPE) to your child with an Individualized Education Plan (IEP). That being said, however, it is important to understand that not everything in your child's IEP may translate to the online learning environment.
What should special education look like during COVID-19? We have spoken to many parents since the onset of this crisis to get a sense for how students are learning in the new virtual environment and also to understand how schools have translated – to the extent that they have – the special education model to the online space. Have schools been able to maintain students' accommodations, supports, and services necessary for progress and in accordance with their IEPs?
What we have found is that special education in the virtual learning model differs vastly across districts and within districts. Some districts have modified their curriculums, while some have not. I spoke to a mother from Enfield this week who has been struggling with her nonverbal son to complete the English homework from his school which has not been modified for his disability. When she requested a modification of the work, her son's teacher told her that they weren't able to modify the work for him. Some districts are offering virtual instruction, while others are not. Some districts are holding PPT/IEP meetings online, while some are not. All of this as the Department of Education at the federal and state level continue to issue guidance (rather than directives) for how to continue and maintain IEPs during this time.
What should I do as a parent of a student with an IEP? First and foremost, you the parent are the most important member of the IEP team. Remember that! You know your child better than anyone and you should, at this time as well as in more "normal times," trust your instincts on what is right for your child. Right now you are likely functioning in multiple roles – as parent, general education teacher, special education teacher, paraprofessional, and perhaps therapist. While this is undoubtably difficult and overwhelming, you are gaining valuable insight into your child and his or her response to learning during this crisis. If you were an important member of the IEP team before (you were), you are even more critical now after these weeks of delivering learning and related services to your child.
Ask questions. One of the most important things you as a parent can do right now is to ask yourself questions about your child's COVID-19 learning experience. Questions that you can ask yourself include:
Can my child access learning on a remote or virtual basis?
Does my child resist online school?
Can my child communicate with his/her teachers?
How has the instruction changed since moving online?
Have my child's related services been discontinued or changed?
Is my child struggling with working independently?
Is my child struggling with social isolation?
More specifically, now is the time to think about the where and when of your child's learning experience. When does my child struggle (time of day, after certain classes, after lunchtime) and with what does my child struggle (subject, unstructured time, lack of activities, too much screen time)? Make notes of any insights or observations that will help you understand your child's learning profile better.
Be the record keeper of your child's progress. Just as the mode of education delivery has changed, so has the method of monitoring progress. When your child was in school, you received periodic progress reports of his or her movement towards the goals and objectives listed in the IEP. You also received report cards, had parent-teacher meetings, and perhaps received a weekly log of related services. Now, with the move to remote learning, you have to be the monitor of your child's progress. It might seem difficult and overwhelming, but keeping these records of progress (or lack thereof) will be a crucial tool for you during your next IEP meeting and when your child returns to school.
Keep records of your child's progress during this time – there are a number of resources online that have data sheets for you to record observations and collect data, or you can create your own. And also, please don't be intimidated by the term "data collection"! Your data collection sheet could be something very simple – a notebook where you jot down things that have happened along with dates and times. It could be an Excel spreadsheet with different columns denoting different pieces of information. It could be a data sheet that you found online. It could be the "Notes" app on your IPhone. Whatever format works for you is what you should use.
During this time, I have found that the days blend together and often I have trouble keeping track of which day of the week it is and what happened yesterday let alone last week. This is doubly true for keeping track of what's going on with your child. Keep your recordkeeping simple – record days, times, antecedents (what happened before) and behaviors during the week if you are tracking how your child's behavior has changed during the school closure period. If you are tracking behavioral changes, write down whatever and whenever it seems important to you. Remember that your child will rarely if ever come to you, even if they are capable of expressing this sentiment verbally, and say "I am feeling a heightened level of anxiety with what is happening with coronavirus, the school closures, and the world around me." What they are more likely to say is "I have a headache" or "I have a stomachache." Record those too if you think they are important.
Patterns in behavior are noticeable over time if you are keeping accurate notes. If you are tracking academic performance like performance relative to reading, writing, or math goals, taking data once a week on your child's performance is probably sufficient. Take note if your child refuses to do the assessment. Even a lack of data is data!
This is a unique time and a stressful one for many. However, you as a parent have an opportunity during this time to develop unique insight into the way your child learns. You will take those unique insights back to the school team and speak with new perspective and expertise into your child.
Be collaborative. Communication is key to navigating this time. At this time more than any other, it is important to be honest, open, and above all flexible when collaborating with the team involved in your child's education. Ask your team how they would like you to communicate with them. Everyone is working from home and undoubtedly have children and teenagers of their own who they are helping through this crisis just as you are helping your own. A teacher with a baby or small child might prefer to speak on the phone during that child's nap or rest period. A teacher with school aged children or teenagers might prefer to speak in the evening.
Keep a record of your communication. If you speak to your child's teacher, therapist, or administrator by phone or Zoom, follow up with an email afterwards summarizing what was discussed. This will help you accomplish a few things. First, the initial phone call as communication will help keep your relationship with the school productive and collaborative. The email afterwards will accomplish your second goal: creating a record of the communication which will help you maintain an accurate timeline of what happened with your child during the closure period. And finally, if your teacher is willing to speak on the phone, a phone call is usually much more effective than an email in developing and continuing the collaborative dialogue that is so important at this time.
Be honest and open with your school team. I have spoken to many parents who are afraid to air their concerns about their children right now. These parents reason that, in the midst of this crisis, that teachers and administrators are undergoing their own difficulties and stress, as well as operating in an environment where they aren't 100% sure of the rules (or the rules are changing). Why would I complain about what's going on with my child when everyone has it so rough right now?
It's important during this time to be mindful of what everyone is going through. However, that doesn't mean you should be silent if your child is suffering. Keeping honest and open communication with your school will be important for you and your family throughout this time, but temper that communication with reasonableness. Parents should be honest and communicate if there are problems with your child, but unloading a laundry list of complaints each day is probably not the most effective way to get help for your child's most pressing needs or concerns. And also remember to give feedback about what is working as well as what is not!
Should I be keeping track of the services that my child has missed during the school closure? This is a difficult question and the jury is out on what will happen when our kids return to school. Will our children receive compensatory education for the time they have missed, pursuant to what's required by their IEPs? Keeping a record of related services missed during the crisis can be helpful. However, it is not clear whether those services will be – or can be – made up on a hour-for-hour basis once the crisis has subsided.
What should I do about PPT/IEP/CSE meetings? School districts should be holding PPT/IEP/CSE meetings during the closure period through virtual means. However, we have heard that districts are doing different things with regard to meetings. Some districts are holding meetings virtually, while some have cancelled scheduled PPT meetings while waiting for additional guidance from the state. Some districts are holding meetings on a case by case basis. Some are holding IEP meetings, but really not doing anything substantive. Rather, they appear to be holding virtual IEP meetings to "check the box," but they are refusing to update or discuss new goals and objectives for the upcoming school year. If your child has an annual IEP review, a transition to another program (B23 to preK, middle school, high school, post high school), or ESY – you should request that your meeting proceed as scheduled. If your child has had an evaluation completed and you are waiting to review with the district, you should have that meeting scheduled.
Keep your IEP in place! One thing that I would definitely urge all parents to do is to keep the IEP as is. You should not agree to any substantive changes to your child's IEP during the COVID-19 induced school closure particularly if those changes involve a reduction in services that is brought on by the crisis; any changes to your child's IEP will be permanent and in place after your child return to school. The IEP you had at the start of the COVID-19 crisis should be, in most circumstances, the IEP that governs your child's educational plan after we return to an in-person teaching environment. Be wary if your school district tells you they need to reduce the service hours in your child's IEP "because of the crisis."
When all else fails, trust your instincts. I have been asked many times over the past few weeks about what constitutes 'struggling' or 'regression.' Your child might have been doing well in his special education program before the COVID-19 closure. Or, alternatively, he or she may not have been performing well in his or her program. So it's very hard to parse out what would be happening right now in a typical non-COVID-19 situation as opposed to what is actually happening given the circumstances we are in.
I say this to parents all the time in a variety of different circumstances: if something feels off to you, there's probably a reason. Is your child behaving in a way that doesn't feel right to you? Is your child staying up all night to finish the homework packet that he or she received in online school? Are you "helping" your child complete his or her schoolwork in order to minimize his or her stress? Would your child not get out of bed in the morning if you didn't force her to? Is your child suffering from continual headaches, stomachaches, or other physical symptoms? Did these changes in behavior or physical symptoms have an onset of around the time that schools were closed?
The following is a list of resources for parents during the COVID-19 crisis. Not all of them are specific to special education in Connecticut, but all provide valuable support and assistance for families both during this crisis and beyond. The Youth Mental Health Project (YMHP) runs virtual support groups for parents of children suffering from both diagnosed and undiagnosed mental health conditions. The Council for Parent Advocates & Attorneys (COPAA) is an invaluable resource for parents on special education law across the country. SEEK of Connecticut (Special Education Equity for Kids) runs a weekly webinar via their Facebook page where attorneys and advocates answer questions on special education issues in Connecticut. Understood.org is an invaluable resource to parents of children with special education needs and has lots of resources on its website including form letters on various special education issues.
Finally, we encourage parents to stay current on special education issues at their district and state level, in addition to what is happening on the federal level. Keep checking your school district's website for updates on special education – these usually come in the form or letters or FAQ. Your state Department of Education has undoubtedly issued multiple letters or statements of guidance on a variety of special education topics, and will continue doing so throughout the duration of the school closure. Stay informed during this time. Stay active on special education issues and issues in your community. Stay collaborative with your school, your team, and your child. And above all, stay healthy and safe.