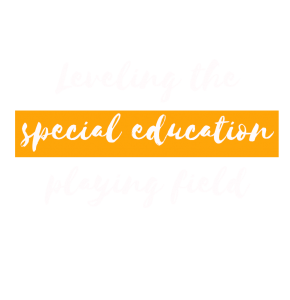 Frequently Asked Questions
In Connecticut, students with disabilities account for 15% of the student population (Source: Connecticut Department of Education)
Why do families need legal assistance when their child is in special education?
The Individuals with Disabilities Education Act (1990) mandates that all children with disabilities receive a "free and appropriate public education." However, because IDEA was never fully funded by the federal government, much of the rising costs of educating a rising population of children with disabilities falls squarely on school districts. This lack of funding can create conflict between parents and schools, which sometimes can only be resolved through the legal system.
How much does S.E.L.F. provide to the families that it supports?
Special Education Legal Fund provides grants of up to $5000 to qualified applicant families with children in the special education system who may need help securing their child's rights to a free and appropriate public education.
What is S.E.L.F.'s mission?
Special Education Legal Fund's mission is to level the playing field in special education for all families, by providing funding to families in need so they can access legal assistance in navigating the special education system.
In New York, students with disabilities account for 19% of the student population (Source: New York State Department of Education)
Who is S.E.L.F.?
Special Education Legal Fund was founded by parents who have navigated the special education system for their children. In so doing, they discovered cracks in the special education system, particularly for families and children without the means to afford lawyers, advocates, and advisors. The founders of S.E.L.F. believe that a "free and appropriate public education" isn't truly free if you need a lawyer in order to secure it for your child.
Is my family eligible for a S.E.L.F. grant?
Your family may be eligible for a SELF grant if your family's adjusted gross income is below 300% of the federal minimum poverty level, you live in Connecticut or Westchester County, New York, and you have a child currently in district special education with a current IEP (Individualized Education Plan).
What do I need to do to apply for a S.E.L.F. grant?
You must complete and sign the grant application and provide required documentation, as well as complete a phone interview, by the monthly deadline for grant review.
500,000 students in New York and 80,000 students in Connecticut are considered "special education" students.
What expenses are covered in a S.E.L.F. grant?
A S.E.L.F. grant covers up to $5000 of fees related to a qualifying family's special education legal issues, provided by an attorney that meets Special Education Legal Fund's professional requirements. All S.E.L.F. grants are payable directly to the attorney.
1.) Have practiced law with an emphasis on special education/disability rights for seven years or more;
2.) Special education/disability rights law should represent the majority of their practice;
3.) Be affiliated with the American Bar Association (ABA), the Connecticut Bar Association, or the New York Bar Association;
4.) Be licensed to practice law in the state of Connecticut or New York.
What is the grants review process for S.E.L.F.?
Special Education Legal Fund's grant review process is conducted on a monthly rolling basis from October through June each year subject to available funding.
Will S.E.L.F. recommend a special education attorney for my family?
Special Education Legal Fund will not make recommendations for families in need of a special education attorney.