From Special Education Student to Attorney
Michael Gilberg, Esq. is a New York-based special education & disability rights attorney with extensive experience representing students and families. He brings his perspective as a person on the autism spectrum to his law practice, as an advocate for children with disabilities who has walked in their shoes. Michael holds positions on the Board of Directors of the Council of Parent Attorneys and Advocates (COPAA) and PULSES (Parents United Learning the Special Education System).
Growing up I often wondered what the future held or if I even had a really meaningful future. In first grade, I was placed in Special Education immediately in what was called at the time "Gifted and Handicapped." Academics came fairly easily to me, but then, as now, I often struggled with the social/emotional aspect of dealing with people. As a child I longed for friends and meaningful connections with other people beyond my parents, grandparents, aunt and uncle. I especially wanted that connection with people my own age. It was one thing to be able to deal with adults but when you are 6 years old, you want to relate to your peers. My uncle recently told me a story that at my nursery school graduation my grandmothers were discussing their desire that my parents have another child but then after I had some sort of tantrum, they both decided I was enough.
For three years, I struggled through this "Gifted and Handicapped" program in my local elementary school but it was clearly not working. The school told my mother (which we now know was illegal) that I would not be allowed to attend school if I was not medicated with Ritalin. At that time, I was unable to swallow the pills, so I had to chew them, which tasted horrible and was disgusting. I left elementary school feeling isolated and alone. I was good at arguing even then and my mother observed at that time that she thought I would make a good attorney.
I spent most of the next approximately 9 years of my educational career in BOCES or private placements for students with disabilities. At this point I was placed in what is known in New York as BOCES (Board of Cooperative Education Services), the consortium of local districts meant to combine students from across the county requiring special education services. Unfortunately, these schools – which were supposed to be designed for students with disabilities – neither taught me the necessary social skills, gave me the proper emotional support, or taught me the proper academic foundation I was entitled to. I was diagnosed with hyperactivity and other diagnoses that were incorrect and not an accurate reflection of who I was. I often wonder what my IEP back then must have looked like. Sadly, I never had the opportunity to participate in one of my IEP meetings.
One moment that came to define my life happened at the beginning of 6th grade. At this time, I was in a BOCES program class embedded in a public school in another nearby school district. The BOCES social worker told my mother that I was "deeply disturbed" and that she should forget about me and throw me away because I would never graduate high school. Meanwhile, I had actually made a real friend in the program (as opposed to kids in previous classes who took advantage and bullied me) who I became close with.
During the school year, my friend told me he had shared something personal with the social worker in confidence and asked that it not be repeated to the class. However, soon after this and despite my friend's request, the social worker raised the topic to the whole class in a group session. My friend's trust was violated and after that he never trusted adults again. While I was loud, extroverted, and said what was on my mind, my friend was quiet, introverted, and kept a lot of his feelings inside.
Staff at the program soon decided he was ready to be mainstreamed back into the public school environment while I needed more services because in the social worker's opinion I was "deeply disturbed." Staff suggested programs that were inappropriate and not where I belonged. My mother knew this, and this is why she resisted and said no. My mother has always been my greatest advocate and champion. Ultimately, I went to a program that was not appropriate, but I was able to stay at home. It could have been worse despite not getting the proper emotional support or academic foundation. My aunt distinctly remembers that at my High School Graduation the principal had something nice to say about every student except me. 
Meanwhile my friend returned to public school and the day before his 16th birthday (4 days after my 16th birthday), he committed suicide with his father's hunting rifle. He left a note that he had planned this for a number of years and never felt he belonged in the world and was afraid to admit to a girl that he liked her. I will never forget when his mother called our house and told my mother, who then told me. In a strange way, I was not totally shocked – my mother was more surprised then I was.
Over 26 years after that day, I realize the social worker and system clearly failed me, but they failed my friend more completely. The social worker said I was disturbed and would never graduate High School, but I have since proven him wrong. I graduated high school, college, graduate school, and law school and am now a practicing Attorney in 2 states. Meanwhile my friend has missed out on so much of life and the experiences of growing up we all hope to have. My life certainly has and continues to have its struggles and challenges, but I've been here to live it and he has not. I continue to fight on even when it becomes more of a challenge. A few years ago, thanks to the Internet, I looked up that social worker in order to tell him how he failed both me and my friend, but he had passed away from cancer in 2011.
Finally, when I was 18 and shortly before beginning college, I received a diagnosis that fit: Asperger's Syndrome. My mother read the diagnostic criteria and said that this finally described me. At last I had a better understanding of who I was, knowing what it was that made me "different." While I certainly do not have all the hallmarks of Asperger's, this was the best description we had ever gotten. When I was a child, Autism Spectrum often meant a child who was non-verbal and could not communicate. That was never me – my mother often says I was pre-verbal.
I knew even then that my calling was to help children with disabilities, but I was not sure how. I attended college and despite not having the academic foundation I should have had, I was able to catch up academically due to ability, hard work, and motivation. I graduated Pace University Summa cum Laude with a BA in Psychology in 2000. After graduating from Pace, I began graduate school in Developmental Psychology in New York City and though that this was what I was destined to do. However, about 9 months into the program I realized that I was miserable and knew that this was not the path for me. Around this same time my father became seriously ill and I took some time to help care for him and re-assess my life in mid-2001.
I spent the next few years wandering through life. I got involved in Democratic politics which had been another passion of mine. I also completed a Masters in Public Administration with a concentration in Government from Pace, again Summa cum Laude. I bounced around various political jobs and tried to figure out my next steps and what I wanted from life. By early 2004, I realized that law school was the logical next step for me. I wanted to do something related to policy and disability or something similar. I felt like a law degree would be a great credential that I could use in a number of careers that would utilize my strengths.
I began law school at Pace University in the Fall 2004. I was able to combine my Masters with part of my law degree to reduce my credit load, but even then I quickly learned law school was much harder than undergraduate or even graduate school. The work did not come easily to me. I had to really work at it and could not wing it as I had often in the past. I learned to work harder than I ever had before. I learned to not cut corners but put the real work in and gained skills I had never had before. In May 2007, I graduated from Pace with my Juris Doctorate.
Many people on the Autism Spectrum improve their social skills with age. While at law school, I continued my involvement in the Young Democrats at the local, state, and national levels. Through both my law school and political involvement, I met a number of people who have become true and hopefully lifelong friends.The combination of people being more accepting as we aged and my learning how to interact appropriately led to me finally having the real friendships I lacked throughout childhood.
As I grew up, I learned social skills. I now have friends from politics, law school, a couple from college, and my professional life among others. I have friends my age, older and younger. I have also learned that sometimes people you think are your friends turn out not to be for many reasons. I have learned to be more discerning of "friends" who take advantage or use me for their own purposes.
I always knew my true calling was the field of Special Education Law. I just needed a way to break in and get an opportunity. After law school I again tried to figure out my next steps and worked some political jobs and campaign jobs. After a political opportunity I thought would lead to a long-term job did not work out because I made some mistakes in who to trust, I refocused my energy into the field of Special Education Law.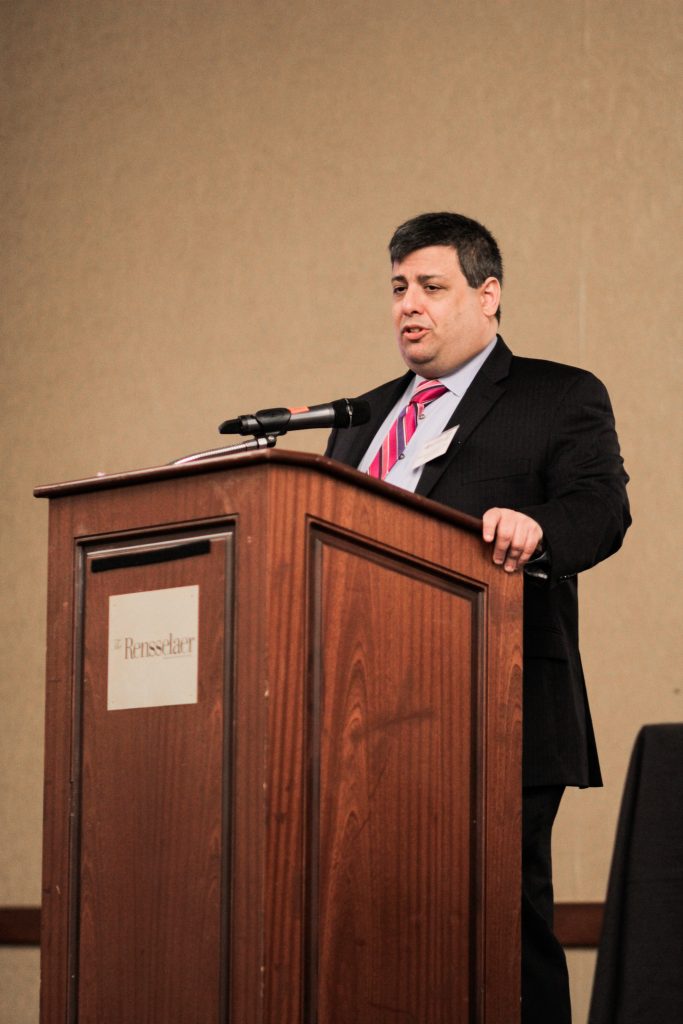 Through a stroke of luck, a political connection of mine knew someone in the field and it created an opportunity for me. From there, I worked for another attorney in the field for five years learning the law, the field, and how it all works. I represented clients, drafted due process complaints, conducted mediations, and did everything else. During this time period I was honored to be asked to serve on the Board of Directors of COPAA which I have done for the last 4 years and continue to serve.
In 2016 I branched out on my own, opening my own legal practice. By working for myself, I have more flexibility in serving clients and can practice in both NY and CT. Over the past 3+ years, my practice has continued to grow and expand as I have worked to find clients, gain referrals, and increase my reputation. I pride myself on my ability to understand what my clients are going through. I use my own experience to support my clients, having been that child myself. While no two cases and no two children are the same, I bring a unique perspective to each child that I represent. Because of my own experience, I am a staunch advocate for children participating in their own IEP meetings and I am constantly working to promote self-advocacy. I wish I had those opportunities when I was younger.
I do not know what the future holds, but unlike that scared child I was I know I have a future. I will continue every day to fight for children with Autism and other disabilities to have the services they are entitled to and opportunities I was denied. I know I have come a long way from that scared child who felt alone in the world and hopeless.