Fusion Academy – "F" is for Flexibility
This piece is the fourth in our series "Special Education Schools: Getting Past the Sticker Shock."  This series, which will continue for the balance of the 2021-2022 year, is intended to highlight the differences between independent special education programs and give parents a sense of what makes each program unique, and what lies behind statistics like student-teacher ratio and "behind the sticker."  The schools highlighted in this series represent a wide range of special education independent schools in Connecticut and New York; each school serves specific and particular profiles of learners and may not be appropriate for all students with special education needs.  
Fusion Academy is not, strictly speaking, a special education school. So why am I including it in this series about special education schools and sticker shock? Because in special education, flexibility is the name of the game, and Fusion's model provides the utmost in flexibility for families in need of short-term (or even medium and longer-term) educational solutions.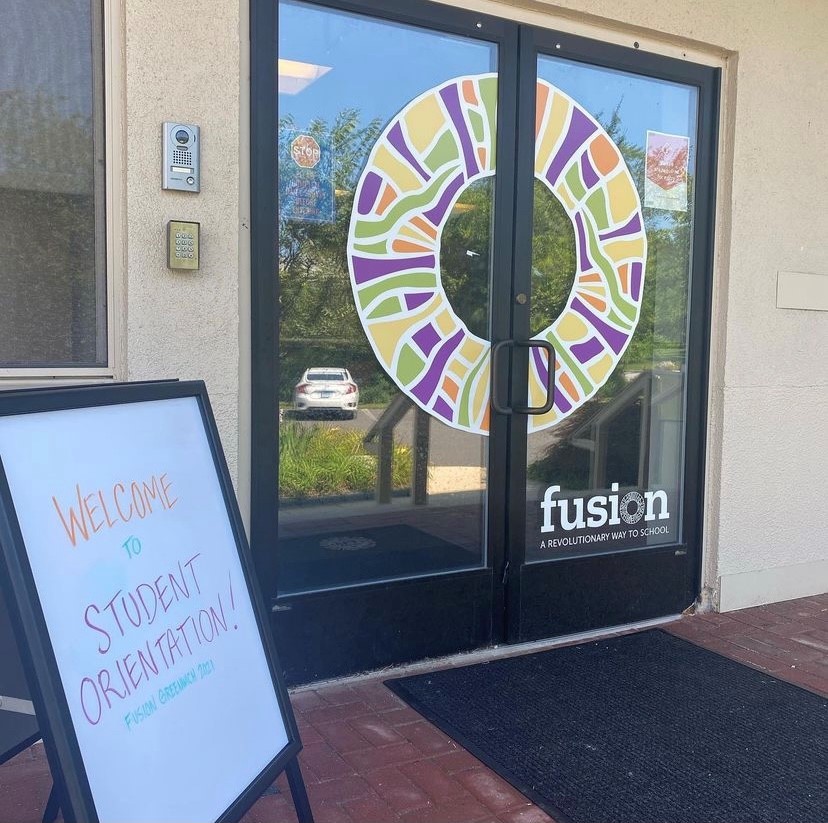 I first had occasion to experience Fusion's flexible education model during the summer of 2019. I was a bit late to the game in laying out summer activities for my oldest, who is an aspiring writer but also has Aspergers' syndrome. For him, this means that sometimes he's not great at accepting feedback from a group or peers, and this was proving to be a bit of an issue when trying to source a good writing program which would teach him how to structure his first major writing project. Enter Fusion Academy. The Greenwich branch structured a one-one writing program which allowed my son to develop and execute his creative writing idea while teaching him valuable strategies and skills.
Fast forward to January 2020, just before COVID. I've written about the unexpected closure of Soundview Prep due to financial issues and mismanagement before in a previous article. However in January 2020 when the school unexpectedly closed, my first thought was how were we to finish out his 9th grade year while figuring out the right place for him to finish high school (without making any hasty decisions)? Enter Fusion Academy, again. In the space of just over a week, Fusion was able to structure a one-one program that allowed my son to complete his freshman year while we sought a more permanent solution to the question of high school. When COVID caused the closure of schools to in person learning several weeks later, my son's program – because of the one-one format – remained largely unchanged in the virtual as opposed to the in person model.
The principal element of the Fusion model is the one-on-one teaching format.
Students learn with their teachers on an individual basis and, after every teaching session, have a corresponding study hall or "homework club" in which they finish their assigned work (with supervising support of a homework coach if necessary). Because the teaching is done on such an individualized basis, students learn faster and often complete their school year in a truncated period of time relative to what they would have spent in a more traditional classroom. They also don't end up with a lot of outside homework because they work on it during the day.
This sounds great, doesn't it? Fusion's model allows for students who need flexibility to thrive. They may play competitive sports and need more time to train. They may have medical challenges that prevent attendance in a more traditional school setting. They may have short term educational needs that traditional schools and their traditional calendars have difficulty meeting. Overall, I found Fusion to be a great solution for a variety of challenges that may crop up for students and parents during their educational career.
Now here's the flip side. Because Fusion is a one-one teaching model, the cost reflects that. The cost of the program reflects the hourly instructional component; it could not be more transparent. You purchase instructional time in blocks of hours (sometimes with discounts for early bird, packages, etc) and each instructional hour comes with the corresponding homework club hour. But because this is a fully one-one teaching model, think of what you would pay for an individual hour of tutoring, and then multiply that by number of hours.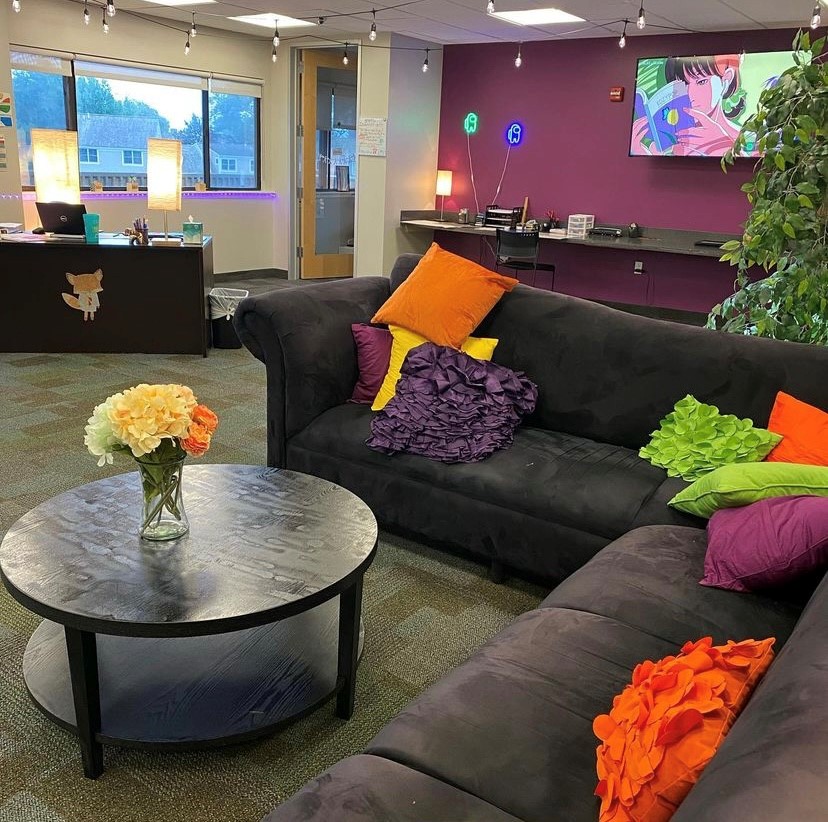 On the plus side, the students do learn faster and often they can complete their school year in less time than traditional school. This can free a student up to do other things (competitive sports at a high level) or to end the school year early. Yet as a parent, who wants your child to be done with school in April? Now you can of course extend that school year til June or whatever you want, but obviously there will be an associated cost to doing so.
Second issue that I had with the Fusion model is very 2021 and relates to staffing. Most of the teachers who choose to work in the Fusion model do so for the same reason that parents and students seek it out – the flexibility. The flexibility means that occasionally the school hires a teacher for your student's program and, due to unforeseen circumstances, that teacher might have to bow out and be replaced. This happened to us once (with the summer program) and another time to a friend of mine when the sped teacher that had been working with her child on the autism spectrum chose not to return for a subsequent year. However, the national Fusion network (and now Zoom) affords the individual franchises access to a tremendous range of teaching staff.
This staffing flexibility means that YOU have to be flexible too. When we had to move our son to Fusion after Soundview closed, the school quickly put together a schedule that allowed him to finish his school year. However, because of the limitations of staffing and the short runway we had to set this up, the Fusion days didn't much mirror the traditional school day (8-3) although Fusion did try really hard to make that happen. My son ended up basically with short days ending at 1 and long days ending at 5. Not ideal, but understandable given the challenges of the situation. With a little more planning one could probably surmount this issue, but then again – most people turn to Fusion in the midst of an unexpected educational circumstance so there isn't much planning or leeway in those instances.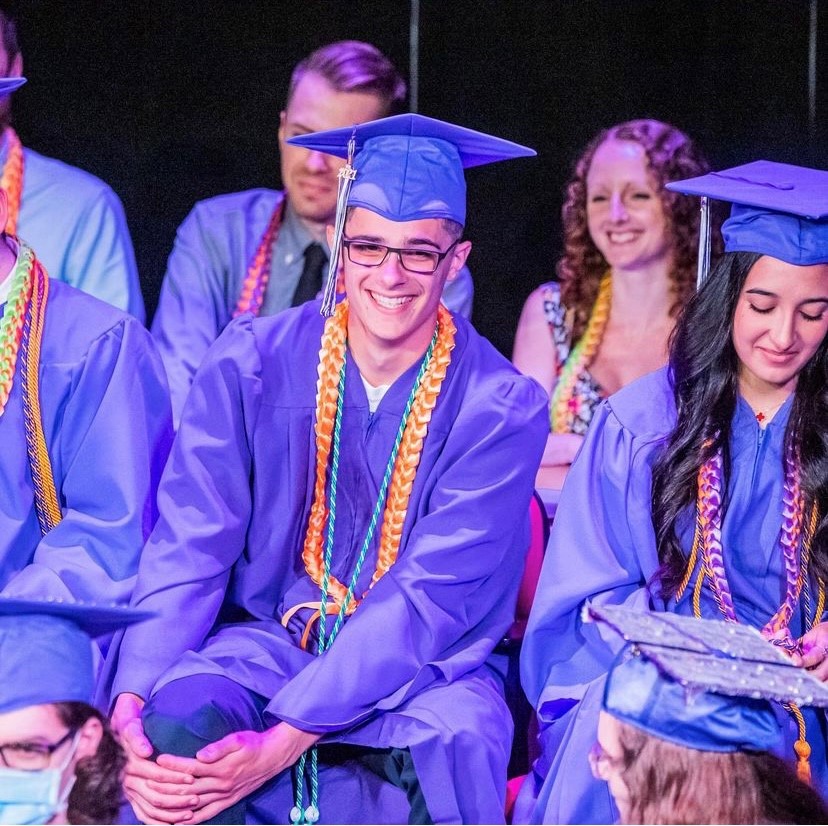 The "f" in Fusion truly does stand for flexibility.
I have a good friend who utilized Fusion because her son had a health crisis which prevented him from attending his regular school. I have another friend whose child attended Fusion because their anxiety (and subsequent insomnia) made it impossible to keep regular school hours. I have another friend whose son with autism attended Fusion for several years and benefitted from a bespoke academic program that allowed him to study well ahead of where he would have been in the public school.
Fusion is not for everyone. It can suit some families for a short time and others on a more permanent basis. It can provide a short term respite for some students before a reintroduction to a more traditional environment or it can provide a more permanent solution for a student who needs more one on one support in order to succeed academically and be engaged in school work. But Fusion can be a viable and attractive option for families stuck between a rock and a hard place, or faced with two unpalatable choices, or even families seeking to find a little breathing room between one environment and another.