Special Education Podcast Review: The Good, the Bad, & the Ugly
Disclaimer: Every attorney podcast reviewed for this article has received a grant from Special Education Legal Fund on behalf of a client in S.E.L.F.'s Legal Assistance Program.  Special Education Legal Fund does not recommend attorneys for clients or prospective clients and did not recommend or suggest Attorneys Jonson, Laviano, or Forte to the S.E.L.F. clients that retained them.  Christine Lai has appeared as a guest on Special Ed on Special Ed with Dana Jonson (Episode 7, April 8th 2020 "Can I do this myS.E.L.F. or will I need help?") and has taped an episode of Let's Talk SpedLaw with Jeff Forte that has not aired at the time of publication.  
I must admit, first of all, that I'm a podcast newbie. Before listening to the special education podcasts reviewed here, I had never listened to a single podcast on special education or really any topic at all. Truth be told I'm not a huge fan of talk shows either, and podcasts seemed to me – at least before this review – to be something like a longer, more drawn out and indepth version of a talk show. Also in the interests of full disclosure – I'm not a lawyer or an advocate. I'm a mother of a child with special education needs who founded a nonprofit three years ago to support families in need who require a special education attorney to advance their child's educational journey. So none of this really qualifies me to review podcasts, but here we go anyway.
Also – it must also be noted that there are plethora of special education podcasts out there. My review of these three podcasts should not be construed as an endorsement of any of these individual podcasts, nor of the attorneys /advocates that host said podcasts. I picked these three to review for the simple reason that I know all four hosts, as they are all special education attorneys or advocates practicing in the state of Connecticut, which is where S.E.L.F. provides the lion's share of its support to families. I'm sure there are lots of other great special education law podcasts out there!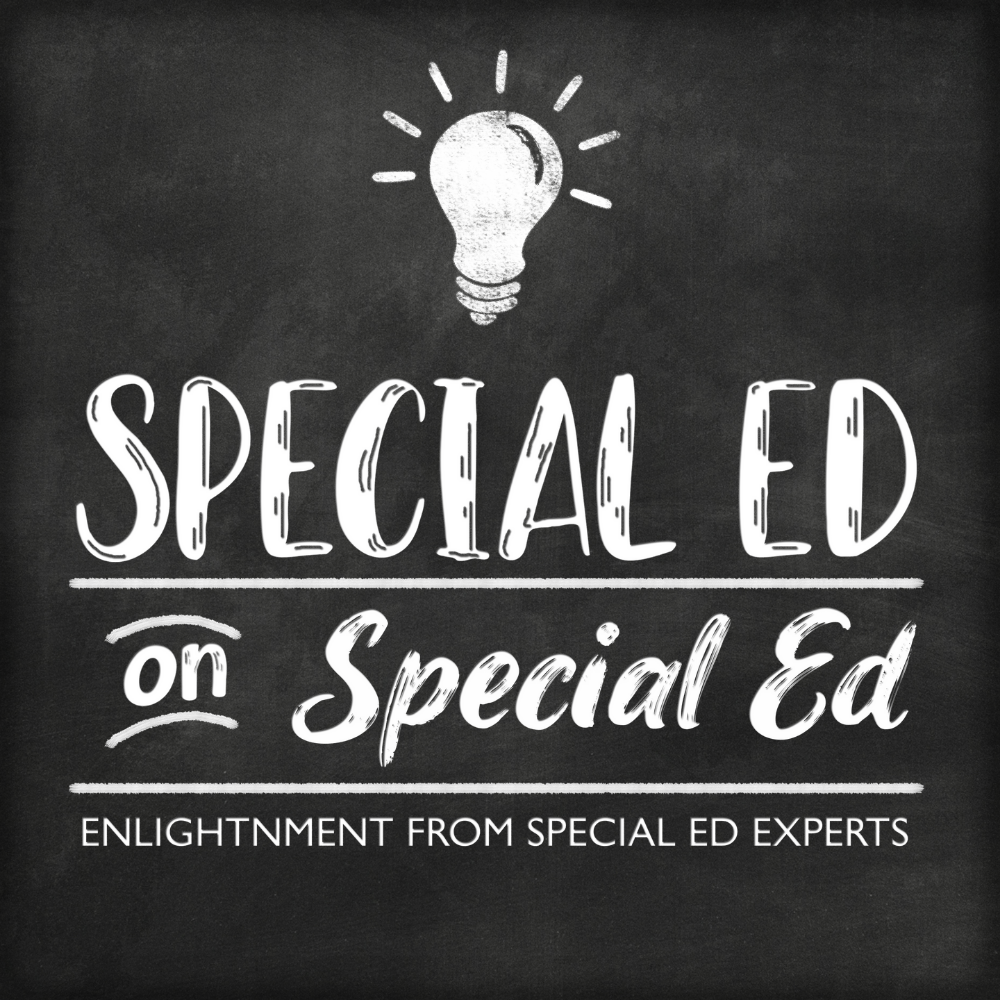 Dana Jonson is a special education attorney practicing civil rights and special education law in Connecticut on behalf of parents. I was a guest on her podcast "Special Ed on Special Ed" in April 2020 and I had an absolutely fantastic time chatting with Dana about Special Education Legal Fund and all things special ed. Part of that rapport comes from Dana's dual role as a mom, and particularly a mom of children with special educational needs; Dana walks the walk and has great perspective from her experience, as well as great empathy and compassion for families in the special education process.
The Good:
Dana is fun! And funny! Her podcasts, of which there are 43 episodes, touch on wideranging subjects including mediation, extended school year, school boards, IEP preparation, advocacy, dyslexia, residential placements, and more. The sheer number of topics Dana has covered is truly staggering and she manages to imbue humor and a parent's perspective along with her legal experience and background into each and every episode. Dana has guested on a couple of Special Education Legal Fund webinars and her professional and personal experience makes her a fantastic addition to any panel.
The Bad:
The sheer number of podcasts is the great thing about Special Ed on Special Ed. It also can seem somewhat overwhelming for a parent seeking specific information on a specific topic. I personally found the episode "Who's on Your School Board?" to be fascinating and listening to it gave me a greater understanding of representative democracy in its most direct and undistilled version – your local school board. Would I have listened to it if I were a parent seeking basic knowledge about the special education system and how to think about advocating for my child? Maybe, maybe not.
I also found, at times, that the catchy titles – while clever and funny – made it a bit harder to glean the actual topic of the podcast. For example, I looked at the list of titles twice before I found the podcast that I had guested on.
The Ugly:
Nothing ugly here. Despite the plethora of episodes and topics, Dana is always funny and has a great rapport with all of her guests. She features great local resources, advocates and parent stories which are always engaging. All that local focus means that her podcast is great for Nutmeggers first and foremost but is all in all a great and entertaining resource for families in Connecticut and beyond with special education needs.
For more information about Attorney Dana Jonson, visit her website.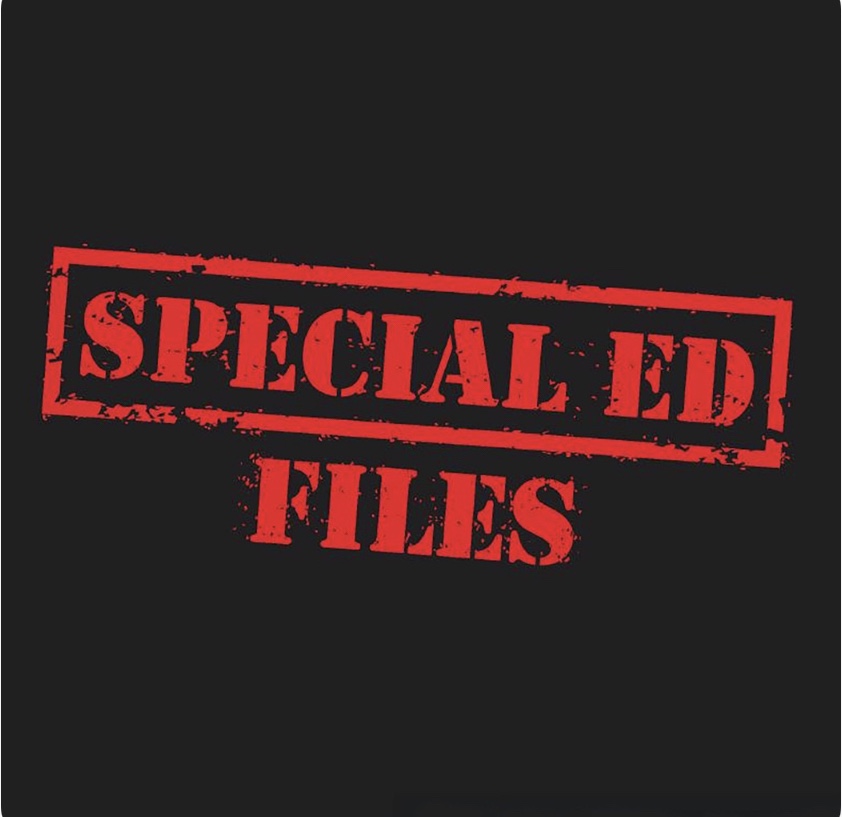 Jennifer Laviano and Julie Swanson are true partners in crime (no pun intended) and their rapport is obvious in the episodes of "The Special Ed Files" that I reviewed for this article. Jen and Julie have authored books together on special education ("What Your School District Isn't Telling You") and frequently appear together in a variety of speaking formats.
The Good:
There are (mostly) no guests on "The Special Ed Files" – it's just Julie and Jen discussing various cases as examples for parents. In this format, Julie and Jen's relationship, friendship, and separate but complimentary skill sets really get a chance to shine. Jen's understanding of the law coupled with her ability to distill relevant and important facts and present them in a clear and concise manner are the stars of the show. I found myself, and I'm not a lawyer but I'm also not exactly a layperson, taking copious notes during Jen's expositions on different cases. The music is gripping and adds to the drama and tension in each episode. The narrative component of each podcast, dealing as they do with a specific student and that student's special challenges, is also very compelling story-telling with a human interest element.
The Bad:
There are (mostly) no guests on "The Special Ed Files." Julie and Jen discuss a wide range of situations and cases, but at the end of the day, the podcast feels more like a series of interviews between Julie and Jen about different types of cases and how the two of them would deal or did deal with the complex set of circumstances in each case. This is great for understanding the human component of special education law and the intricacies of each individual case. However, for a parent seeking specific information or knowledge on a topic like neuropsychological evaluations, extended school year, prepping for an IEP, the structure of the podcast and the descriptions on each episode can make it a bit challenging for one who is looking for quick answers to topical questions.
The Ugly:
Nothing ugly here. Jen and Julie are consummate professionals. Julie's tone and manner, that of a motherly librarian, is quite soothing and definitely speaks of a bedside manner that no doubt is comforting for the clients in her robust special education advocacy practice and in her passion project Life Skills Lady, which focuses on adult transition for individuals with autism. Her voice is very much like a warm bath. Jen is knowledgeable and authoritative about all aspects of spedlaw and her deep concern and empathy for her clients and for students and families stymied by the system shines through in every episode.
For more information about Attorney Jennifer Laviano, please visit her website.
For more information about Advocate Julie Swanson or Life Skills Lady, please visit her website
Jennifer and Julie's book Your Special Education Rights: What Your School District Isn't Telling You is available on Amazon.com.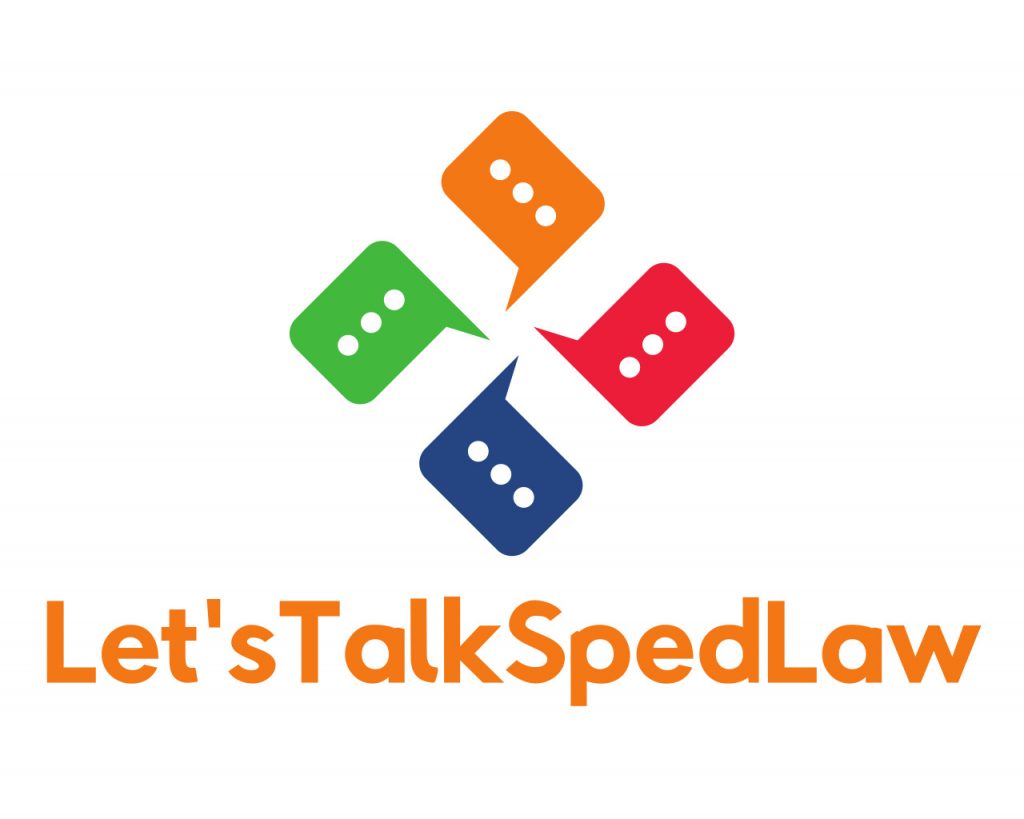 Jeff Forte's "Let's Talk SpedLaw" is, as its description states, a national podcast dedicated to all things relating to special education law. "Let's Talk SpedLaw"'s 20 episodes are presented in three seasons with the first beginning in February 2020. In the interests of full disclosure, I was a guest on Jeff's podcast last spring for an episode that has yet to air, and I enjoyed myself immensely – Jeff is a talented interviewer and set up great questions for me as a subject that segued nicely into a variety of topics. It didn't feel, from my perspective, like an interview at all – more like a coffee and conservation between friends.
The Good:
The guests, hands down, with the exception of myself. I'm still not sure what I'm doing as a guest with the luminaries that appear on Jeff's podcast. His guests are the best of the three podcasts that we reviewed and reflect his desire and the podcast's stated goal of a national, rather than local (Connecticut) focus. For example, both "Let's Talk SpedLaw" and "The Special Ed Files" have episodes focused on Endrew F – Endrew F v. Douglas County School District is a seminal Supreme Court case from 2017 that required schools to provide students with an education that is "reasonably calcualated to enable a child to make progress appropriate in light of the child's circumstances." Jeff's podcast included as his guest Jack Robinson, the attorney from Colorado who represented Endrew F and his family all the way to the Supreme Court. Other guests on Jeff's podcast include such nationally known special education figures as the Legal Director of the Council of Parent Attorneys and Advocate (COPAA) Selene Almazan, COPAA's CEO Denise Marshall, founders of Wrightslaw Pete and Pam Wright, autism education guru Peter Gerhardt, and others – you get the idea.
The Bad:
Just because you have a great guest doesn't mean you necessarily have a compelling podcast. Jeff's podcasts are loaded with distinguished guests but sometimes that doesn't translate into a narrative that resonates in the context of the podcast format. Sometimes there's a lot of legalese – always an issue with spedlaw no matter the podcast – and that can impact the pacing of the episode. And sometimes people are deeply accomplished but just not conversationally interesting.
The Ugly:
Nothing ugly here. The podcast episodes in which Jeff's guests and topics focus on special education law are the most nationally relevant of the three podcasts that we reviewed. His guests are top notch and many are recognizable nationally in their field. However, subjects in the podcast veer away sometimes from this national legal special education focus to topics like how to hire a special education attorney to organizing your documents for your sped attorney meeting, to more personal stories like a parent's journey from parent to advocate to instructor to paralegal, to real informative presentations on the differences between evaluations. All of these topics are interesting and relevant to parents of course. However, given the descriptor of the podcast "… dedicated to all things relating to special education law" I expected, perhaps wrongly, for most of the episodes to feature nationally prominent spedlaw figures.
For more information about Attorney Jeff Forte, please visit his website.
Conclusion
The question that I get asked most frequently (right after "How can I apply for a grant") is "Do you have a special education attorney that you would recommend?" The answer to this question is a frustrating (for both the asker and the asker) 'no.' What I do tell families is that they should meet with more than one attorney. You shouldn't always go with the person that your friend recommends, although that's a good place to start, because every case, child, and circumstance is different. I've seen the same attorney achieve vastly different results for different clients who have the same diagnosis and live in the same district. And keep in mind that your rapport with your chosen attorney is going to be incredibly important, and anything you do to get a better sense of that attorney's personality and style will be helpful in making your ultimate decision. For that reason, listening to podcasts like these as well as the webinars and other information sources that are out there can prove invaluable to families in search of the appropriate legal support for a difficult and challenging time.