The Spire School: A Therapeutic School for College-Bound Students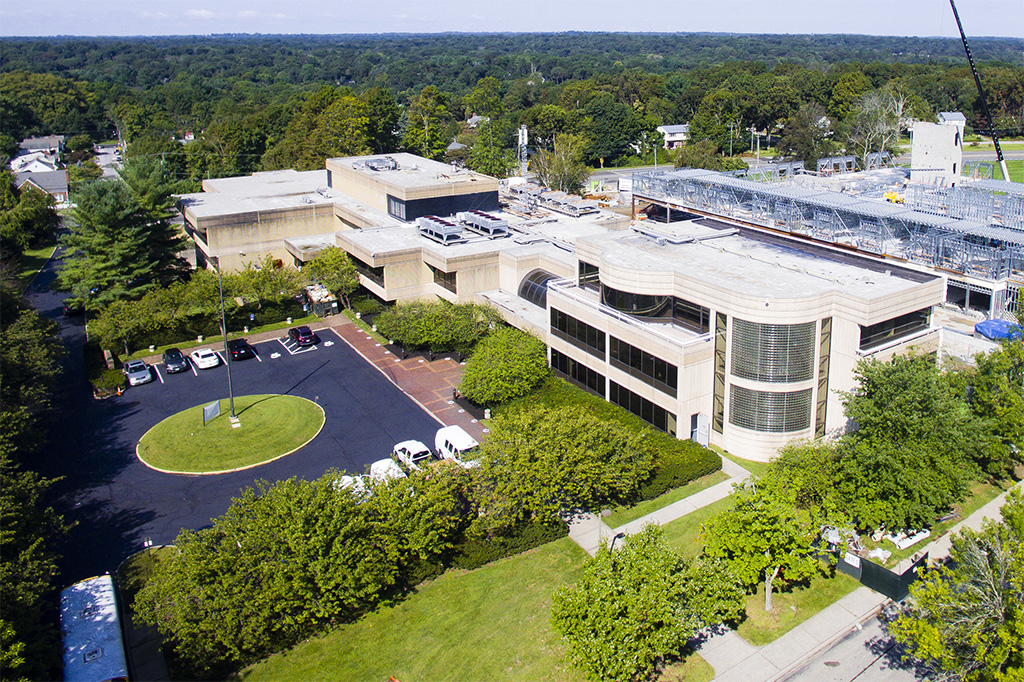 Anxiety is a tricky thing. In manageable and tolerable levels, anxiety can drive great individual performance. In unmanageable levels, anxiety is paralyzing. Anxiety can be crippling, can cause a person to suffer from debilitating headaches, excruciating stomach aches, burning skin rashes that won't go away, crippling panic attacks, and school refusal.
Most schools generally do not have an effective strategy for dealing with anxiety. Schools often have strategies for dealing with issues that exist alongside anxiety, like autism, dyslexia, and other learning disorders, but generally a school's go-to strategy regarding anxiety is to reduce the student's workload. Reducing the stress associated with academic demands should, in theory, lead to a corresponding reduction in anxiety.
But for academically oriented students, this approach may have exactly the opposite effect. Reducing the academic workload and demands for an academically oriented student implicitly tells the student that they can't handle the one thing they are good at. For many of these students it is the primary source of their self-esteem and self-worth.
The pandemic has upended education and mental health for students, resulting in spiraling rates of anxiety and depression among students. Many of these students have not received for special education services in the past before the onset of anxiety and depression, and many families are unfamiliar with the resources and support available in the special education system for students struggling with mental health challenges.
Recently, S.E.L.F. had the privilege of getting to know Spire School with Dr. Tammy Moscrip, Executive Director & Head of School, and Dede LeComte, Director of Admissions. The Spire School in Stamford occupies a unique niche in Connecticut independent special education for high achieving students with anxiety. Spire was founded in 2010 as "…a private therapeutic day school for college-bound students in grades 6-12." (Spire website) The key words in the description are "therapeutic" and "college-bound." Many of these students have existed in their home schools – public or private – for years, silently getting by and coping with ever increasing anxiety and often depression alongside it. The anxiety is quietly crippling at first, preventing full participation in class and community.
Spire recognizes that there is a crucially neglected slice of the student population that is flying underneath the radar of the special education system despite suffering from mental health issues. These students are often quiet. They generally don't draw attention to themselves, but their mental health struggles prevent them from participating fully in the school experience. They sit in the back of the classroom and they don't raise their hands. They are not the "squeaky wheels" in the class. But they are suffering, and over time – if left untreated – their anxiety and depression often mushrooms into work refusal, school avoidance, and eventually school refusal.
Such an innocuous phrase, school refusal. The reality is much more difficult and challenging, particularly for parents. The phrase "school refusal" barely even scratches the surface of what school refusal is – it can manifest as a student vomiting violently before school due to excruciating stomach aches. School refusal can manifest as a student sobbing on the floor of her room because he can't get out of bed to begin the preparation for school in the morning. School refusal can also manifest as truancy or avoidance.
As we said before, typically schools don't have a workable strategy for anxiety-based school refusal or avoidance. While reducing the student's academic workload might provide some short-term respite for students with dyslexia or autism, it does not address the underlying concern, and has little to no effect on students for whom anxiety is unrelated to a learning disability.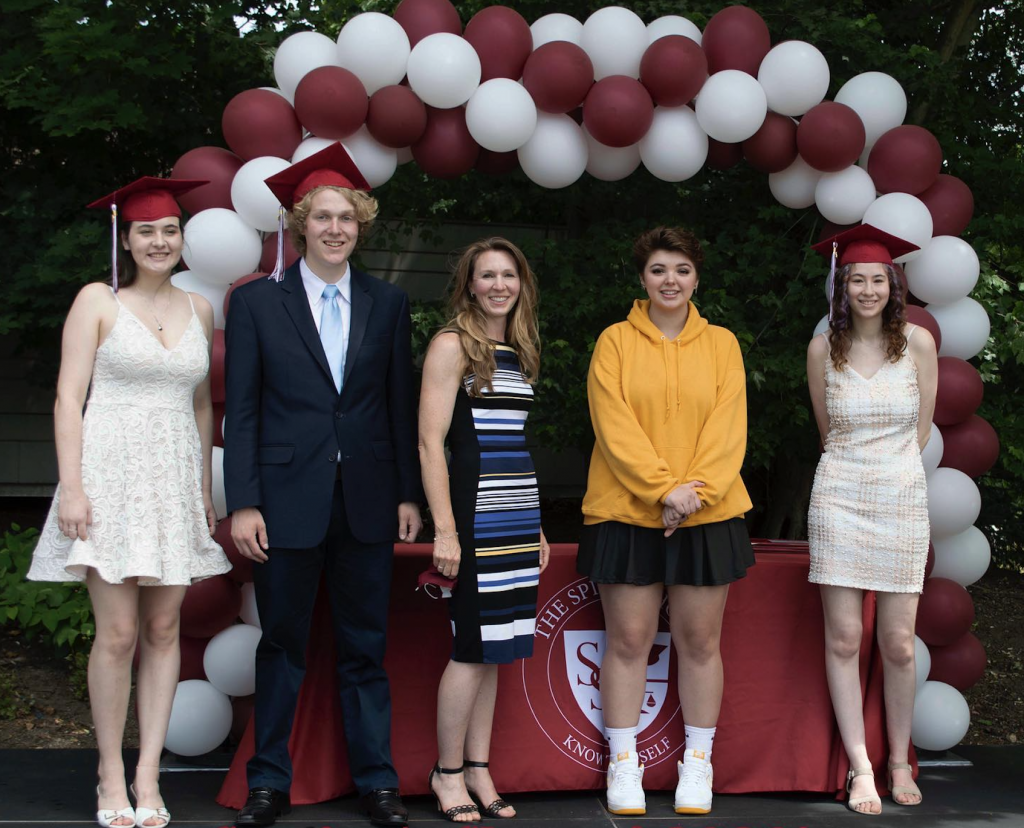 Spire's strategy is different. Spire's platform is both therapeutic and academic at the same time. Spire's typical student is a driven student without underlying learning disabilities, but with mental health challenges like anxiety and depression that interfere with the student's ability to succeed at school.
At Spire, the principal strategy is to support students in the moment. Spire's life coaches are the front line of this support network, and their first job is to build authentic rapport with their student through communication and mutual respect. After establishing rapport with the student, the second step is to help students peel away the negative compensatory behaviors that most arrived with, and then to understand how each student functions best in the educational environment. Spire's life coaches carry small caseloads of 5-9 students each and focus on communicating with each individual student to better understand and individualize a support program.
While Spire offers students academically challenging coursework including a full range of AP (Advanced Placement) classes, the school at heart is a therapeutic special education school. Spire provides clinical services and supports to students who need to change maladaptive behaviors, thoughts, or both. The goal, over time, is to peel away those behaviors while offering an environment where students can continue to be academically challenged. To this end, Spire utilizes CBT/ DBT (Cognitive Behavioral Therapy and Dialectical Behavior Therapy) both to reduce the maladaptive behaviors and then create better coping strategies.
Like all the schools we have highlighted over the years, Spire is not right for everyone. Spire is not appropriate, as we said previously, for students struggling with a learning disability or disorder for which they require support. Spire is also not appropriate for students with certain specific maladaptive behaviors, like eating disorders, substance abuse, etc. Spire might be the step up a student needs after an intensive outpatient program, or the step down a student needs after a residential therapeutic school or wilderness program.
We encourage all parents whose students are struggling with mental health challenges to reach out to your school and have your child identified for special education. Your child may never had had any learning issues or any kind of academic-related school difficulty, but if mental health challenges are an issue, an IEP or 504 Plan can be the first step in getting your child the support that they need.
For more information about Spire School, please visit their website at www.spireschool.org or email Dede LeComte, Director of Admissions, at admissions@spireschool.org
This piece is the eighth in our series "Special Education Schools: Getting Past the Sticker Shock."  This series, which will continue for the balance of the 2021-2022 year, is intended to highlight the differences between independent special education programs, give parents a sense of what makes each program unique, and what lies behind statistics like student-teacher ratio and "behind the sticker."  The schools highlighted in this series represent a cross-section of special education independent schools in Connecticut and New York; each school serves specific and particular learners and may not be appropriate for all students with special education needs.