The Virtual IEP: COVID-19 Differences in Special Education by District
Back to Virtual School … again. My children returned to school this morning after a two-and-a-half week spring/coronavirus break. For us, today was a bit like that Staples commercial where the parents are skipping down the aisles to the holiday music "It's the Most Wonderful Time of the Year," while their children mill begrudgingly behind them. Frankly, we were all of us, even the kids, grateful to be back to any kind of schedule after the past few weeks. I applaud all the teachers, administrators, and technology specialists at schools nationwide, public and private, who have worked overtime during the days and weeks since COVID-19 closed schools and school districts all over the country to transition learning plans and schedules from in person to online teaching.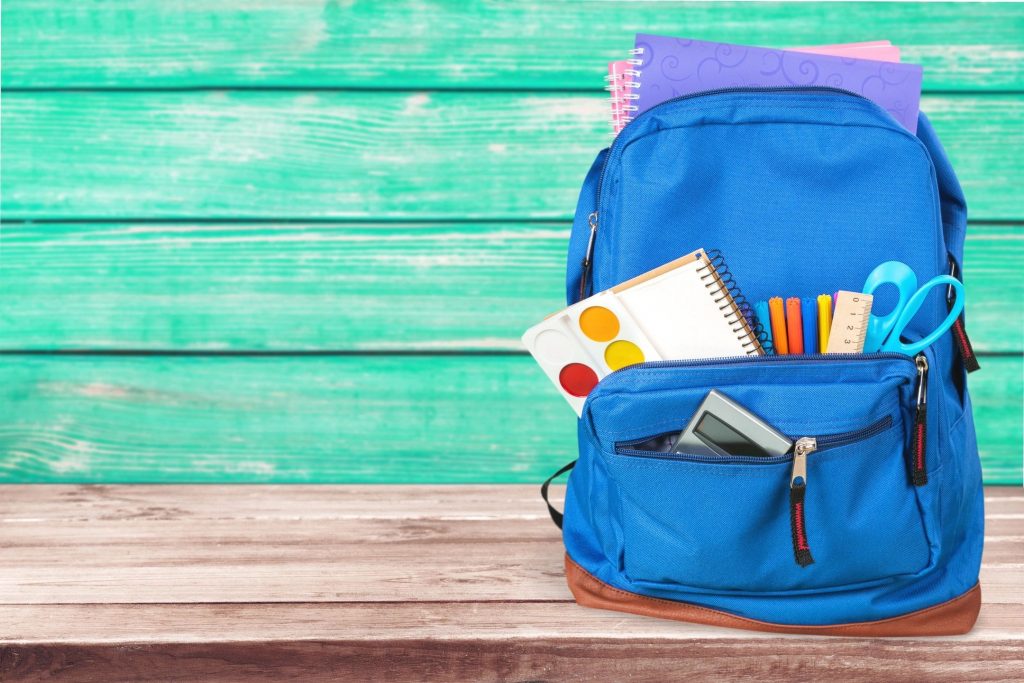 Kudos to the educators who have made distance learning possible. This was, to put it mildly, not a small task. My husband's aunt, a fourth-grade teacher in the San Diego Unified School District and a teacher with more than thirty years' experience, posted a screenshot of her computer screen on Facebook this past weekend; I have included her comment and photo with her permission here.
Working on getting what could be 3 months of online curriculum up and running this week. This is 1 of 3 pages from yesterday's "recent" computer feed. It is a complicated race to help make this process work and keep our students focused on learning and their love of life. [I] [k]now America's teachers everywhere are responding to the challenge the best they can … Everyone has a part to play in this crisis.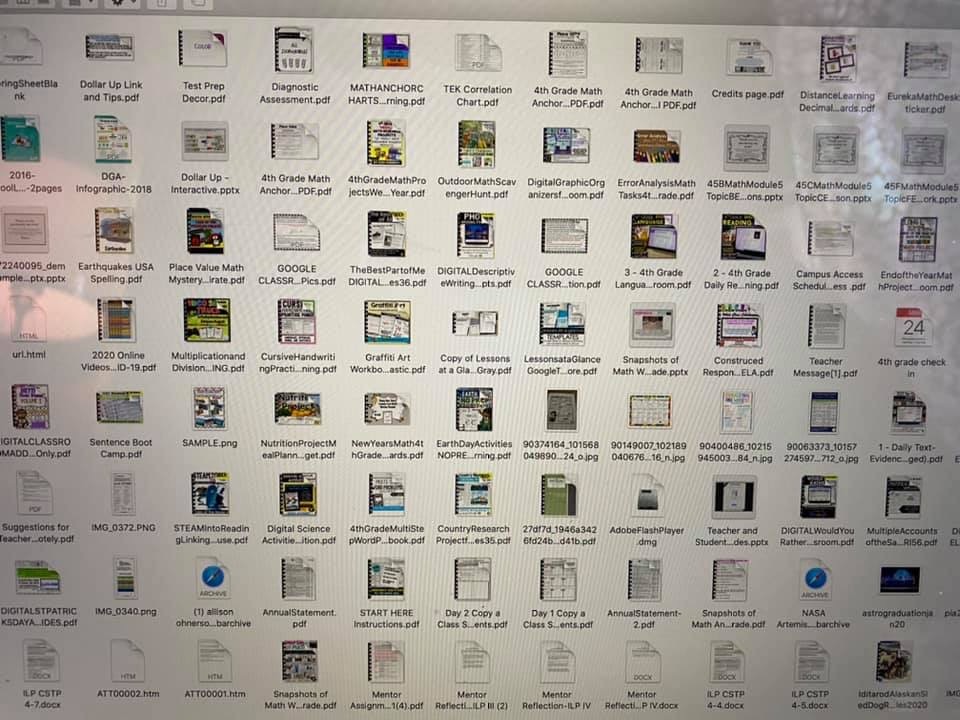 Meanwhile, at my younger son's old school, Sam Rosenfeld – his coteacher from first grade and now technology specialist at Greenwich Country Day School – has been working overtime not only on readying that school for their first day of virtual learning, but on promulgating information and advice for teachers, schools, and school districts facing this immense challenge of transitioning from one environment to another. Sam has created a series of video tutorials on his Youtube channel for "[e]ducators and administrators … grappling with the challenge of creating and executing distance learning plans under extreme duress." To view his Youtube series, click here.
What does a Virtual IEP look like? As both Kathy and Sam and many, many others have noted, these plans and programs may need to last for many months, as the uncertainty of the COVID-19 health crisis has created a virtual learning environment for many schools and students with no end in sight. But how are different school districts treating distance learning, in particular for students with special education needs? How are districts addressing Individualized Education Plans and the services mandated in those IEPs for students with special education needs? And finally, how are districts treating IEP and PPT meetings, both regularly scheduled and ad hoc?
The US Department of Education's Office for Civil Rights recently published guidelines on special education during the COVID-19 health crisis; you can read those guidelines here. Similarly, the Connecticut Department of Education also published COVID-19 resources for special education; a link to those resources is included here. Many other school districts in Connecticut have also published their own statements on virtual special education: Greenwich, Norwalk among them. Finally, the New York State Department of Education has also published guidelines on virtual special education, which you can read here. Obviously I can't post every statement made by every state department of Education and every school district on virtual education or distance learning for special education students during the COVID-19 health crisis. What I would say is that despite all these guidelines and much like special education delivery itself, the results are quite different across districts even within states.
What is clear after the first few weeks have passed is that school districts in Connecticut are treating virtual learning quite differently. Anecodotally, we have heard of the following school districts providing special education services virtually through Zoom or other online formats: Ansonia, Avon, Bethel, Canton, Clinton, Danbury, East Granby, Farmington, Greenwich, Guilford, Lebanon, Ledyard, Meriden, Milford, New Canaan, Newington, North Haven, Norwalk, Old Lyme, Orange, Region 10, Region 12, Stamford, Torrington, Wallingford, West Hartford, and Wilton. Keep in mind that this list is entirely anecdotal from parents in those districts who have self-reported services and therapies to us at Special Education Legal Fund.
Other districts, like Bristol and Trumbull, appear – at least from parent comments reported to SELF – not to be providing such services, and in some cases not allowing PPT meetings to be called during this period. One parent reported from Bristol that her child's teacher informed her that there would be no video conferencing because of confidentiality, and that there will be no PPTs during the distance learning period. Parents in Trumbull are also reporting that some work has been provided to special education students from district therapists via email, but nothing on a virtual basis, and those parents were also informed that PPT meetings were on hold until further notice. In Brookfield, one parent reported to us that sh was told that the district would not provide anything online for special education students. In Greenwich, Connecticut, parents of special education students received an email on March 20th stating that all PPT (Planning and Placement Team) meetings and evaluations are cancelled until Greenwich is advised by the State Department of Education about a new timeline.
Outside of Connecticut, virtual services continue to vary greatly district by district. A parent in Ossining, New York also reported that the district has not "refused" to provide services, but noted to the parent that the use of video conferencing was against district policy. A parent in Queens (24, 30) has reported the use of Zoom in her child's speech therapy, while a mother in Hamilton, New Jersey also reported that that district is conducting therapy via Zoom. A parent in northern Minnesota reported that her child will begin online speech therapy this week, and she also had a virtual IEP meeting through Google.meet with her school team.
Clearly, virtual special education varies across states and districts and schools as much as in-person special education. For parents, the stress and anxiety that we regularly experience as parents of children with specific learning needs is amplified by the confusion and uncertainty of the move to a virtual learning environment. Many of us are at home now acting as de facto co-teachers, teachers, paraprofessionals, and therapists for our children in addition to our regular responsibilities of work, home, and family. It is more important than ever to be cognizant of our rights and the rights of our children during this unprecedented time in the world.
We urge all parents to continue to keep an open dialogue with members of the school team, administrators, and district representatives. As you would during a "normal" time, keep track of your communications and continue to advocate for your child. Keep track of the therapies that your child has missed during school closure and distance learning; this may be important later on, and you should keep careful records of what has transpired during the period. Finally, stay aware of developments in special education at the district and state level – they are constantly changing in this fluid environment, and states and school districts are continually releasing new guidance as circumstances change.
Finally, stay current on special education law as it pertains to students, parents, and families. A great resource for this is the Council of Parent Attorneys and Advocates, or COPAA. COPAA protects the legal and civil rights of students with disabilities and their families, and their website is a great resource to keep up to date on what is going on at the federal level in special education. COPAA tends to issue statements and guidance on any publications issued by the US Department of Education, like their most recent statement on the Education Department's Supplemental Fact Sheet [click here to read the statement].