Virtual Learning Reimagined: Winston Online, The Online Academy at ASD-1817, & Fusion Online
This piece is the eighth in our series "Special Education Schools: Getting Past the Sticker Shock."  This series is intended to highlight the differences between independent special education programs and give parents a sense of what makes each program unique, and what lies behind statistics like student-teacher ratio and "behind the sticker."  The schools highlighted in this series represent a wide range of special education independent schools in Connecticut, New York, and beyond; each school serves specific and particular profiles of learners and may not be appropriate for all students with special education needs.  
The pandemic has wrought many changes in the American educational sphere over the past two years. Good or bad, COVID-19 forced the American school system into its most comprehensive reckoning in decades by removing the most fundamental building block of the educational system – the classroom. Districts, administrators, and teachers were forced to reimagine the learning environment without walls, and on a screen. The results, as I'm sure we will all agree, were mixed at best. We as parents learned words like "synchronous" and "asynchronous" unfamiliar to us prior to March of 2020. And we watched as our children's school day, previously a six or seven hour day, was whittled down to 3-4 Google Meets and Zooms. For many students with IEPs, the experience was even more debilitating. Some students could not access Zoom at all. Therapies like speech, occupational therapy, and physical therapy were largely inaccessible.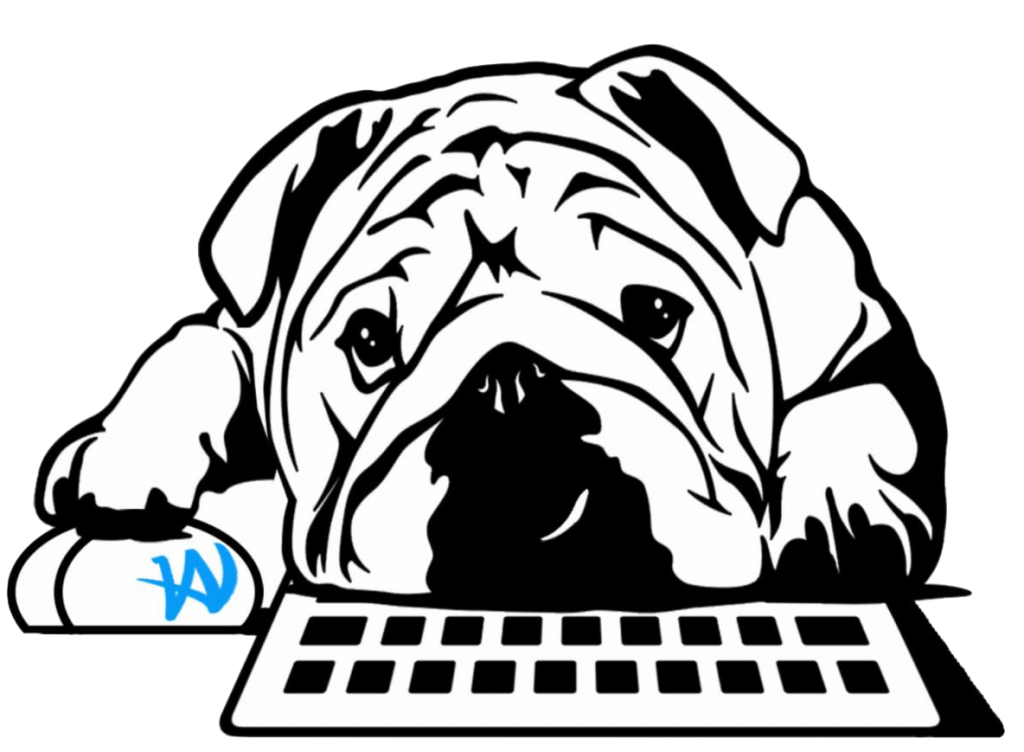 But for some students, online school was a relief. For students who had been bullied, students with anxiety – online school represented a release from the tortured distractions of "regular" school." Finally, they were able to concentrate. I heard this narrative from many of our clients in the latter part of 2020 and into 2021, when schools began to return to an in-person (sometimes hybrid) setting, and the chorus became louder in the latter part of 2021. What if online school isn't bad? What if remote learning is the appropriate setting for some students? And most importantly, what if we are all judging remote learning by the unfortunate, deeply flawed, and haphazardly conceived experience of spring 2020?
What would an optimal online learning environment look like?
An optimal online learning environment would be fully synchronous, of course.  It would offer opportunities for peer interaction and social development, just as in person school does.  And supports and services embedded in its model would transition seamlessly to the online setting.  Is such a thing possible?  Winston Online, The Online Academy at American School for the Deaf, and Fusion Academy think so.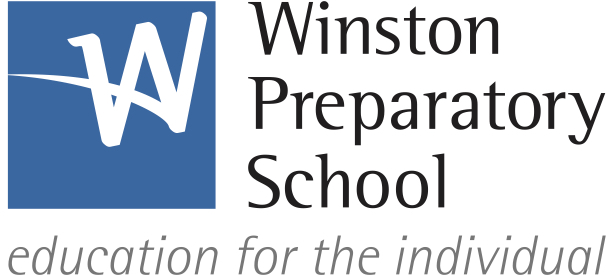 Winston Online
S.E.L.F. recently spent some time visiting with Jaclyn Siegel, Program Director for Winston Online, and Kelly Thompson, Admissions Director. Both Jaclyn and Kelly are veterans of Winston Prep's NYC campus in Chelsea, having both spent over ten years there wearing a variety of hats. Jacylyn before her current incarnation at Winston Online was the history department coordinator and history teacher as well as a Focus instructor. Kelly before taking on her current role at Winston Online was an academic dean at WPSNY, head of the literature department, and a literature and writing teacher. Both are well versed in the Winston ethos and well positioned to ensure that the Winston spirit lives at Winston Online much as it does at the other WPS campuses. Much like the traditional Winston model, Winston Online students are grouped according to learning profile rather than age, and receive traditional Winston supports like the Focus program.
The synchronous learning experience at Winston Online is what truly sets the program apart from what you might remember about remote learning in the spring of 2020, or hybrid learning last year, or opt-in virtual learning now. Classes at Winston Online are fully synchronous, the schedule mirrors the traditional Winston schedule (half day Wednesdays for professional development), and Winston Online has access to the broader Winston community (NYC, NJ, Long Island) for access to social groups, after school activities, community service projects, and wellness programs to support community building and peer interaction.
Students at Winston Online straddle three different time zones and hail from California, New York, Arizona, Idaho, and Montana. Classes are typically small given the focus on learning profile, with periodic breaks necessary in an online learning format built into the schedule. The only asynchronous offerings are physical education and art to foster movement and creativity. Some students at Winston Online choose to attend the Focus Program only, others choose to enroll in a few select classes, while others attend the full Winston Online program. We were cautiously optimistic to hear of the support that the program has received from these handful of school districts nationwide and learn that, in some areas and states, districts are willing to consider new models of learning where their existing ones have fallen short for some students.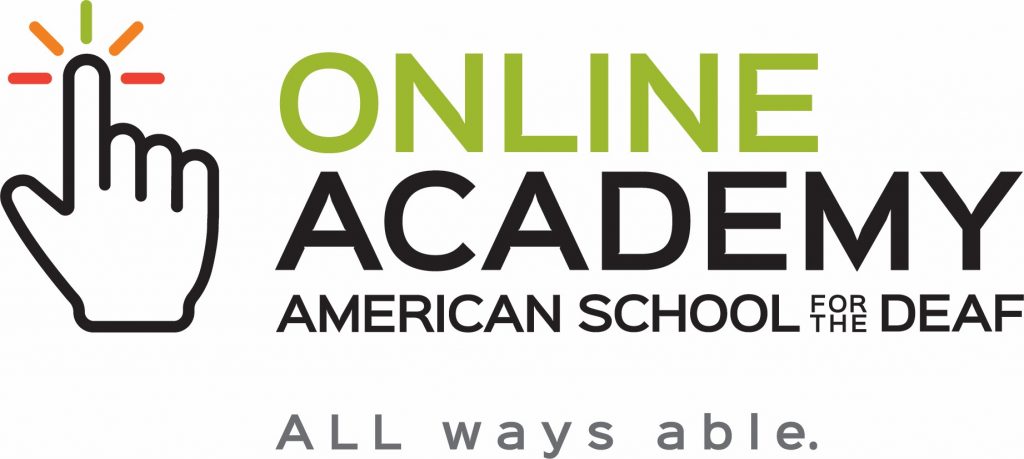 The Online Academy at American School for the Deaf
Like Winston, American School for the Deaf post-pandemic has created a new online offering for both deaf and hearing students. I recently had the opportunity to spend some time with Stacey Shapiro, Online Academy Coordinator at American School for the Deaf. The Online Academy launched in the fall of 2021 with the goal of providing deaf and hard of hearing students with a specialized curriculum tailored to each student's needs, regardless of their location. The Online Academy, while not a full-time school placement yet, supports students by supplementing existing educational programs. These students, typically 6th through 10th grade bilingual ASL students who are proficient signers with a high degree of academic rigor, need direct ASL instruction in a subject – say, Linear Algebra, AP Biology, and the like – not offered in their home school. Through The Online Academy, these students can receive direct ASL instruction online in those subjects that before now would have been unavailable to them. Like with Winston, I was pleased and cautiously optimistic to discover that school districts across the country are increasingly open to alternate education models like this one through direct contract and inclusion in a student's IEP.
The Online Academy follows common core standards, and the courses – which meet for 70 minutes Mondays through Thursdays – follow the 120 hour requirement for Carnegie Units for credit. Classes are live and completely synchronous, and The Online Academy also offers supplemental tutoring in core subject areas, as well as ASL tutoring prior to enrolling in a course for developing signers. In addition, The Online Academy also offers American Sign Language for hearing students in any school district interested in offering ASL as a world language option.
Fusion Academy – An Alternative Learning Environment
I've written about Fusion's flexible learning platform before. Although not, strictly speaking, a special education school, Fusion's individualized learning model allows for special education teachers to be brought into a specific student's program if the need allows. In many cases, the individual, 1-1 nature of the instruction offered by Fusion obviates or lessens the need for direct special education support.
S.E.L.F. has had a few students over the past two years who discovered during the pandemic that they actually preferred online learning to the in-person model. Students who struggle with anxiety, particularly social anxiety, found that the removal of the classroom environment and all of its stimuli (both negative and positive) aided them in the learning process. They were, for the first time, able to focus on learning, without the distractions and worry of the social environment.
While my kids have not personally enrolled in Fusion Online, Fusion's one-to-one online education platform for grades 6-12, we did get a taste of it during the pandemic as my son was enrolled in Fusion Academy at the time due to the unexpected closure of the school he had been enrolled in during the 2019-2020 school year. We found that the Fusion one-to-one model is very adaptable to the online platform and that the learning experience did not differ materially from the in person learning experience. This might not sound like a lot, but remembering back to the dark days of spring 2020 and the packets, handouts, and asynchronous learning that passed for school in those days, it was quite an accomplishment. The remote school instruction that my son received through Fusion during that time was almost identical to the in-person instruction he received prior to March 2020.

While these options might not be appropriate for everyone, the optionality that online school gives parents, students, and teachers now in a post-pandemic world is encouraging. I myself have recently had the opportunity to be thankful for this option, when one of my children broke his leg and had to spend five weeks recuperating at home after surgery. Using crutches around his campus, with its myriad stairs, outdoor paths, and the ice and snow of January & February, just wasn't feasible and was potentially dangerous to a rebreak or further injury. We were lucky – incredibly so – that this happened to us after COVID. Because of the path that COVID forged, my son was able to complete much of his school work virtually even as his classmates attended in person. Was it perfect? No. Did his teachers occasionally forget to turn on the Zoom or let him into the Zoom room? Yes. Did this all require continual advocating with teachers and staff and everyone in between to ensure he received access to the material? Yes. However problematic the solution was, at least it was possible. It would not have been, prior to 2020.
We are thankful that forward-thinking and forward-looking educators like those at Winston Prep and American School for the Deaf continue to push boundaries in enhancing the offerings available to its community of learners.
For more information about Winston Online or to apply, please contact Jaclyn Siegel at jksiegel@winstonprep.edu or Kelly Thompson at kthompson@winstonprep.edu. For more information about the program, please visit https://www.winstonprep.edu/our-campuses/winston-online/
For more information about The Online Academy at American School for the Deaf (https://www.asd-1817.org) please contact Stacey Katz Shapiro at Stacey.shapiro@asd-1817.org