A Parent's Guide to Connecticut Special Education Attorneys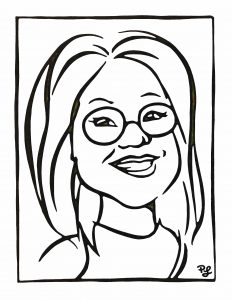 DISCLAIMER: This guide was written by a parent for parents. It is intended as a resource for families who are navigating the special education system in Connecticut and is meant to provide a basic understanding of special education attorneys in Connecticut from a parent's perspective, with an emphasis on attorneys who practice on behalf of children and families. This guide is not intended to provide legal support, advice, or assistance, nor is it intended to replace the advice of a qualified special education attorney. Families in need of legal advice, support, and assistance should contact a special education attorney licensed to practice in Connecticut to discuss the specific needs of their individual student.
Does my family need a special education attorney? When my son was in elementary school, my husband and I hired a special education attorney. It was not a decision we arrived upon lightly. Hiring an attorney to represent your child in a special education matter can be prohibitively expensive. Legal costs can run in the thousands of dollars depending on a number of factors – in mediation, legal costs can exceed $10,000, and in a due process hearing family legal costs of $50,000 or more are not uncommon.
And I don't care what anyone says – no one wants to sue their local school district. First of all, schools are the backbone of our community. What parent wants to be seen as attacking the community in that way? What parent wants to be known as the family that is suing the school? Parents talk. Schools are small.
Second, aside from the financial burden, moving forward in a due process complaint against your school district is a huge burden on the family. The process is slow, and daunting. In many cases it can take years. Sleepless nights, tears, emotion, midnight emails, endless conference calls and meetings – the emotional burden on the family over that period of time is incredibly high.
Third, hiring an attorney is a decision that cannot be undone. Once you've taken that step, you have changed the dynamic between your family and the school district. It's not impossible to have a collaborative relationship between a family and a school after an attorney has been hired by the parents, but generally speaking the interaction between the school district and the family will be irrevocably altered as a result of the decision on the parent's behalf to seek the support of an attorney. Most of the time, parents make this choice because they don't feel like they have any alternative.
This article does not discuss special education advocates. Special education advocates are a valuable resource for families with children in the special education system. Not all families require an attorney, and for many, an advocate can be an effective way to assist a family in supporting a child's free and appropriate public education rights. There are also organizations like FAVOR (http://www.favor-ct.org) that provide special education advocacy services to parents on a free or reduced-fee basis, and that can be an invaluable to parents seeking to navigate the process.
The Individuals with Disabilities Education Act (IDEA) is a law that makes available a free appropriate public education to eligible children with disabilities throughout the nation and ensures special education and related services to those children.

United States Department of Education
What is a Special Education Attorney? A special education attorney is an attorney who practices law on behalf of children and young adults to help secure necessary educational services as required under the law (generally the Individuals with Disabilities Education Act or IDEA). When I refer to a special education attorney, I am generally referring to an attorney in private practice that practices special education law on behalf of families. Keep in mind that special education attorneys can also practice law as part of a public service agency like Legal Aid, or practice on behalf of school districts or Boards of Education.
Schools generally have attorneys that are employed by the school district. There are also many attorneys and law firms that represent school districts in special education matters. School districts tend utilize these attorneys or "outside counsel" in mediations and due process hearings. In-house attorneys that work for districts will have experience in special education matters, but for the most part most school districts do not employ in-house attorneys solely for the purpose of representation in due process matters or mediations (New York City is an exception).
What is the Background of a Special Education Attorney? Broadly speaking, the training of a special education attorney includes:
coursework and/or practical experience that addresses the specific needs of special education students.
Special education attorneys can have many kinds of backgrounds. Some were previously special education teachers, speech therapists, or psychologists. Many are parents of children with special needs. Some are siblings of individuals with special needs who have been advocating for their brothers or sisters for their entire lives. And a growing number of special education attorneys are self-advocates who themselves received special education as students and into adulthood, and are now focused on bringing their unique perspective and talents to the field of special education law.
Why do I need to hire a Special Education Attorney for my child's case? Special education law is a detailed and complicated area of the law that requires years of study and practice in order to effectively advocate for children and families. And just as doctors specialize in different fields of medicine, lawyers specialize in particular areas as well. Trusts & estates lawyers focus on trust and estates, intellectual property attorneys focus on patents and copyrights, and special education attorneys focus on special education and disability rights. Just as you shouldn't hire a bankruptcy attorney to represent you in a personal injury case, neither should you hire an attorney who doesn't specialize in and practice special education law to represent your child in your special education case.
Finally, in Connecticut, the attorneys that practice special education law on behalf of families are a relatively small and tight knit community. They are well known to each other, as well as to the school districts and special education coordinators in those districts. Most school districts have in-house attorneys who advise and assist on special education matters. School districts also have outside counsel from large law firms who specialize in representing school districts in special education matters against families and parents. If your child's special education matter requires your family to file for due process in Connecticut, your school district will likely utilize these resources on its behalf.
In Connecticut, the Department of Education lists due process hearing decisions by year going back to 1998 on its website.

https://portal.ct.gov/SDE/Special-Education/Special-Education-Hearing-Decisions/2019

Connecticut State Department of Education
How Much Does a Special Education Attorney Cost? Special education attorneys in Connecticut generally charge fees to represent a family in a special education matter in one of two ways. First, an attorney can charge on an hourly basis. This structure provides a framework for the attorney's hourly fees, the fees of any junior attorneys or paralegals who may work on the case, and any ancillary fees (copying, FedEx, and other administrative fees). The attorney will usually request a retainer of a certain dollar amount (like $5,000) at the start of the case and will keep track of the billable hours spent on the case from that point on. The attorney will deduct billable hours from the retainer until the retainer is exhausted or the case is resolved. If the retainer is exhausted or spent before the case is resolved, the attorney will ask the client to refresh the retainer to continue the work that's been done on the client's behalf.
Special education attorneys in Connecticut can charge anywhere from $250 to $450+ an hour for their services. Phone calls, document review, travel time, PPT meetings, pre-conference meetings – these are all subject to hourly billing. Emails, phone calls, texts – any questions you send to your attorney, any documents that require review, area all subject to hourly billing. For example, if your attorney spends 15 minutes answering an email to you and they charge $400 per hour, that email will cost you $100 in legal fees.
A special education attorney can also charge a flat fee for a period of time when the attorney would represent the family. For example, a special education attorney may charge $5000-$7500 to retain his or her services for a specific period of time (usually less than a year). In this arrangement, the attorney will keep track of billable hours, but all of the emails, phone calls, meetings, and travel will be included in the flat fee retainer agreement. Most attorneys that work on this type of financial agreement would exclude due process hearings, which are very time consuming and expensive for both parties, from a flat fee agreement.
How do I Find the Right Special Education Attorney?
First of all, when researching special education attorneys, meet and speak to as many attorneys as possible. There are many highly skilled special education attorneys who are effective at representing children and families with special education and disability rights needs. It is very important to choose someone that you feel comfortable with, who you feel is understanding and compassionate to your family and your child's struggles in school. The attorney might have particular experience dealing with your school district, or have particular experience dealing with cases like your child's case. For example, some attorneys have more experience with students that have medical issues, as opposed to autism or other neurological condition.
Someone you know may have a special education attorney that they worked with and recommend. Personal recommendations are great; just keep in mind that your friend's child may be very different than your own, and your child's special education case will certainly be unique to your child and school district and whatever has happened between your child and his or her school. Just because a certain lawyer worked well with a certain client or a friend doesn't mean he or she will be appropriate for you, your case, and your child.
You can also reach out to your local bar association for a listing of attorneys who practice special education law. In addition, the Council of Parent Attorneys and Advocates is a great resource for finding a special education attorney or advocate who practices in your area (http://www.copaa.org). One of your therapists or providers – particularly if your child has had a neuropsych evaluation recently – may have recommendations for attorneys who practice special education law. Keep in mind that these referrals between providers and attorneys go both ways; providers are more likely to recommend attorneys who recommend them, and vice versa. This isn't necessarily a bad thing, but it is something to be aware of when entering the process.
Private special education schools can also be a good resource if you are looking for a special education attorney. Independent special education schools will often have a list, official or unofficial, of attorneys who have had success placing students through district or mediated settlements at their institutions. If outplacement is something you are considering for your child or has been recommended to you by a professional, teacher, administrator, or provider, ask the schools you are considering what attorneys have had success placing students at their schools. Some may have this information on their website but even if they don't, they are most likely happy to give you a few names of attorneys that have worked well on behalf of their students in the past.
Second, choose an attorney whose personal style suits your own or suits what you want to accomplish for your child. Someone who is soft-spoken may choose an attorney whose style is more combative, or vice versa. Keep in mind that attorneys can be very successful for their clients regardless of their personal style. Don't forget that these parent attorneys are generally well known to the school districts in your area, and choosing an attorney with a particular style may send a message – whether intentional or not – to the school district. Make sure that the attorney's personality meshes with your own. You are most likely going to spend a lot of very stressful time communicating with this person – make sure it is someone you work well with.
Also keep in mind that special education attorneys in private practice who represent parents and families are well-known to the school districts, special education administrators, and the outside counsel that represents them. In Connecticut, the community of special education attorneys is a relatively small one, and everyone pretty much knows everyone else. In Connecticut, school districts may have in house counsel but may also utilize attorneys from law firms that represent them in due process hearings or mediation. Some school districts will use the Town Attorney or the City's Office of Corporate Counsel to represent them in all legal matters. Law firms in Connecticut who represent school districts include Berchem Moses, Shipman & Goodwin, Pullman Comley, Kainen Escalea, and Chinni Meuser. Sometimes a school district will hire two different firms – one firm to represent the Board of Education, and another to represent the school administration. Your lawyer should also be familiar with the various providers in the area who can be crucial in building a case for a student's outplacement. A good special education attorney will know which providers write the best reports and which ones perform the best during due process testimony.
Finally, once you have determined that hiring an attorney is the best path forward for your family and you have selected the attorney that fits your family's needs the best, please remember that their job is to help you secure a free and appropriate public education for your child. Attorneys are not school consultants nor are they therapists or psychologists or any other provider. Their job is the process of special education law as it applies to your child's FAPE rights. Attorneys will know schools that they have placed clients at in the past and they are a good place to start where students have been successfully placed, but they don't know all the private special education environments that might be appropriate for your child.
Copyright © 2019 Special Education Legal Fund, Inc. All rights reserved.