I was a Special Ed Attorney. Now, I'm an Advocate.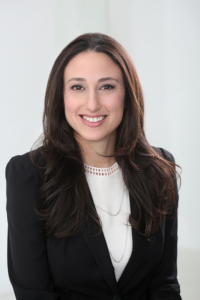 Lara Damashek is a Special Education Advocate with Early Insight Advocacy in Greenwich, Connecticut. Lara uses her experience as a special education attorney, public school teacher, and mother to advocate for children with particular educational needs. Lara's understanding of parents is enhanced by her own experience of navigating early intervention and preschool-level services for her own son. Lara is also a member of the Board of Directors of Special Education Legal Fund where her expertise as a special education attorney and now special education advocate has been especially valuable.
Ever since college, I have worked in education, beginning with a family court initiative aimed at helping children in the juvenile justice system access appropriate educational services. I then decided I wanted to work with students directly and pursued a masters in education as a result. After that, I taught for a couple of years in New York City, where my first official teaching assignment was a classroom of 40 eighth grade students to whom I was supposed to teach literacy and social studies. Many of these students in my first classroom barely knew how to read, and it was very clear to me that more than a few of them should have been receiving special education services. This was my first experience with students who had clearly fallen through the cracks of the special education system – in this case, the behemoth that is the New York City Department of Education.
I left my first teaching position with sadness. There were so many obstacles that stood in the way of providing effective instruction for those children. However, the experience inspired me to pursue my law degree so that I could advocate on behalf of children with special needs. For the next ten years, I worked as an attorney in private practice at a New York City law firm focused on special education law. Our firm represented families pursuing a Free and Appropriate Public Education (FAPE) for their children and we focused on assisting them in their advocacy efforts. I loved this work, and I was able to realize my dream of helping families secure the appropriate education for their children.
Life intervened then, as it always does, and my family moved out of the city to the suburbs of Connecticut. I began working part-time at an independent special education school in Westchester as an IEP liaison for parents. This experience has been amazing for me; I love helping parents navigate the special education process, particularly when I can help them work collaboratively with their school districts on behalf of their children.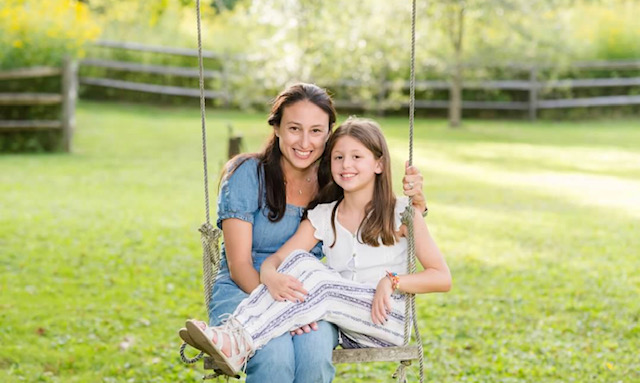 In between raising kids and acclimating to a new suburban life, I found myself spending a significant amount of my time educating other parents of young children about the many educational resources available through the public school system. I was shocked at how little parents knew about their rights with regard to special education and the process of obtaining support for their children. It became clear to me almost immediately that there is a tremendous need for advocacy services to help parents through this daunting process.
Outside of New York City, it became clear to me that once you hire an attorney to fight for your child's education, you are signaling that you are doing just that – fighting. You are dissatisfied with what the schools have done for your child. Most parents have never heard of a special education attorney until they began this process. It seems almost unbelievable that you would need a lawyer to fight for your child to make progress in school. In Connecticut, parents may reach out to attorneys for a variety of reasons – the IEP was removed, the student was placed into a self-contained classroom, the student was in danger of expulsion due to behaviors related to his or her disability, etc. This experience was a stark contrast to my experience litigating in New York City.
The reality is that school districts everywhere, from the New York City Department of Education to the smallest suburban Connecticut school district, are constrained by significant financial limitations, and they may not and often do not provide all children with all of the support they need. A growing population of children with special education needs coupled with the increasing cost of providing those special education needs leads to financially limiting constraints on resources, and potentially conflict between school districts and the families they support. Hence, there are special education attorneys who are very busy helping families pursue what federal law mandates for each child – a free and appropriate public education (FAPE).
Now that I have lived in Connecticut for a few years, I have a new, deeper appreciation for the role of an advocate, versus an attorney. In New York City, it sometimes seemed as if anyone with the means to do so, who felt that their child had been failed by the Department of Education, hired an attorney. The families in New York City who tended to work with advocates were families who were trying to qualify for Early Intervention, or preschool services which are all granted more readily than what's known as "school-age" supports.
Christine Lai (S.E.L.F.) & Lara Damashek

Lara Damashek
A good advocate in any school district can be a great resource to the family who wants to understand what public options are available. For example, when your child is still young in NYC, there are many services available to children who qualify for those supports. Many families don't leave New York City until after their child turns 5 for this very reason – where else can a child receive 25 hours with their own 1:1 teacher (known as a SEIT)? In New York City particularly, if you know your rights, have a clear case of developmental delay, are savvy enough to navigate the system, and have good documentation, you can generally obtain good early intervention and preschool services without going through the hassle and expense of hiring an attorney.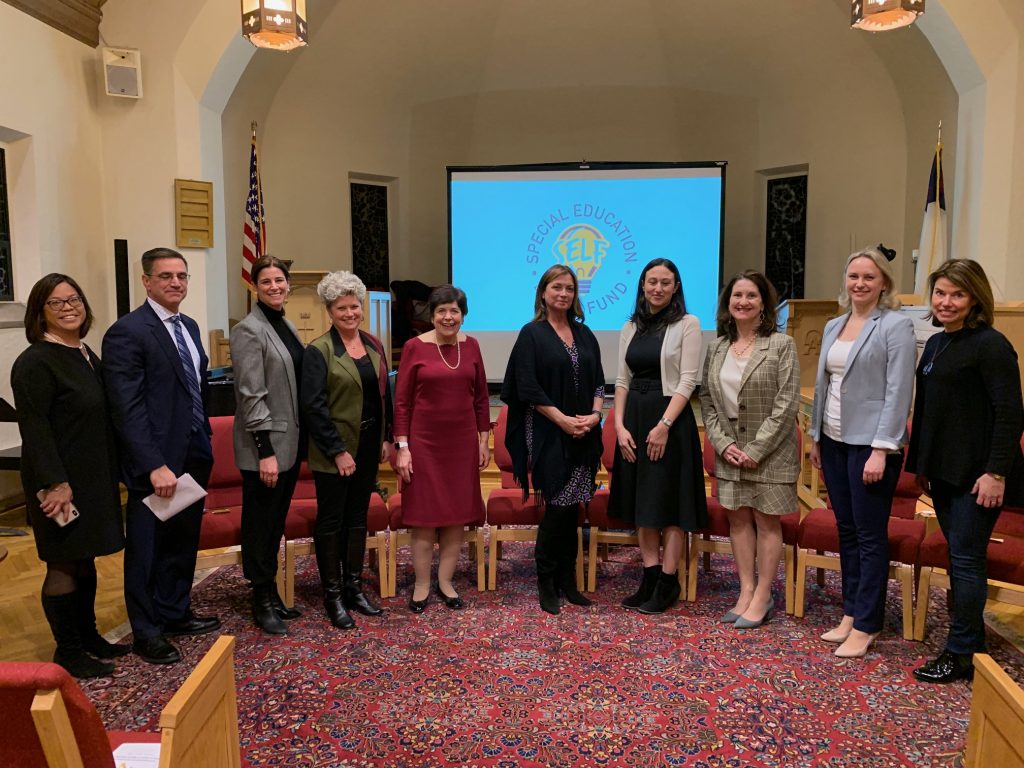 When I moved out of the city, it became obvious to me why hiring an advocate as opposed to an attorney could be a desirable option. Unlike the overwhelmingly large school district of New York City, the smaller suburban school districts seem better positioned to come closer to meeting the needs of all their children. Families often choose the towns they move to based on the reputation of the school district. As a result, when a family moves to one of these towns, and realizes that their child has special education needs, the family generally higher expectations of the school district. After all, shouldn't a well funded, highly regarded school district have the resources to provide for one's child and their particular educational needs? Hopefully, yes. Therefore, most parents want to give the school district the benefit of the doubt, and work with the district to provide the necessary supports. Also, because of the smaller size of the community, and the smaller atmosphere of the school, parents often shy away from an adversarial relationship with the school and school district.
School districts are essentially "co-parents" with the family over the course of their time in the school system. For families with children in special education, that period can span the years from age 3 to age 21. Parents who can may want to maintain an amiable working relationship with their school district, and in those cases, it may be in their best interests to holding off on an attorney. Because as soon as the parent notifies the district that the student and family are represented by a special education attorney, the nature of the relationship between the two has changed, sometimes irrevocably so. In fact, once parents have an attorney representing them, the school district must bring their own attorney to all subsequent meetings.
Therefore, if you the parent are hopeful that the school may do right by your child – with a little pushing on your part – you may want to hold off on retaining counsel.
A good advocate can help a family retain a collaborate relationship with their school district. Good school districts generally take pride in their efforts to provide for all children. The involvement of a special education advocate can help a family support their child and keep the school district on task, all while maintaining a generally more collaborative relationship than what would exist with a special education attorney in the mix. In many cases, hiring an educational advocate who is well versed in special education law can help make the process of obtaining a free and appropriate public education proceed more smoothly and in a more productive manner. A good advocate will help educate you about what you are entitled to, and help you to present your child's needs in a way that optimizes your pursuit of appropriate interventions, while still preserving a good relationship between you and the district.
Showing up to an IEP meeting with an advocate does not generally signal to the school that you are embarking on an adversarial relationship. Generally, a school district will not bring their attorney to the IEP meeting if you are bring someone who is strictly an advocate and not a practicing attorney. A good IEP team should not be defensive if the parent chooses to bring an advocate as support. Rather, school officials and administrators will likely tread with more caution in your child's case. The school district knows, or should know, that if they act out of compliance, or fail to respect procedural safeguards, this parent is informed and aware of their rights. "We should be extra diligent with this family. They know what they're doing."
What if my family can't afford an advocate? The advice and support of a special education advocate can be out of reach for many families. Although advocates usually charge on an hourly basis and generally are less costly than attorneys, the cost of hiring an advocate to help your family in the special education process can definitely add up to a significant expense. FAVOR is an organization that provides direct peer support services to families with children who have medical, mental, or behavioral health challenges. FAVOR's family support specialists are trained and assist families who need to navigate the special education system by providing support and guidance as well as in person support at meetings. SPEDConnecticut is another great organization in Connecticut that provides families of children with disabilities the support necessary to navigate the educational system.