Breaking Barriers: The Autism Expansion Program at American School for the Deaf
The American School for the Deaf is a comprehensive learning community that welcomes all deaf, hard of hearing, and hearing children with unique communication needs. We develop the whole child – intellectually, emotionally, physically, and socially.

American School for the Deaf Vision Statement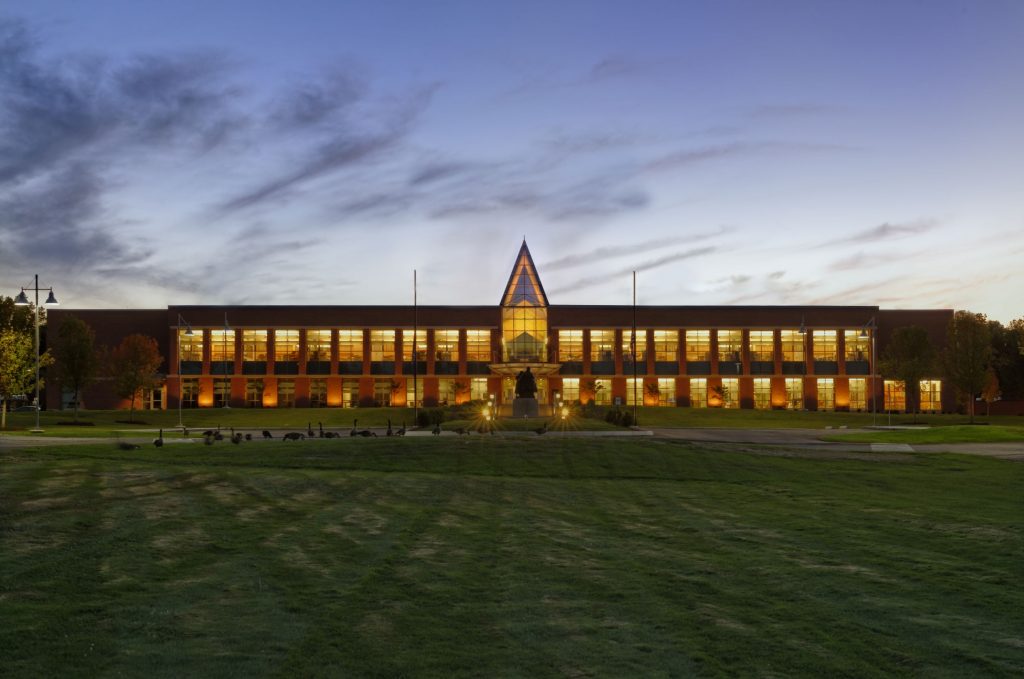 April is Autism Awareness/Acceptance Month, and this year, Special Education Legal Fund is focused on bringing awareness to some of the innovative programs in our community that serve students with wide-ranging individualized needs.  The Autism Expansion Program at American School for the Deaf is an important educational development and opportunity for individuals without verbal language to achieve a means of communication with the world.  
One of my first friends in Connecticut was the mother of a young man named Jack. Jack's mom was my guide during those early days when I barely knew what autism was.  It was through Jack's mom that I came to first experience the individualized nature of communication between nonverbal individuals and the outside world.  I learned how unique to each person this individualized communication system was, and I got a sense of how difficult it is to transfer to a nonfamily member.  I learned how difficult it is to find appropriate support, either in the home or outside of it, for the nonverbal individual because of the lack of generalized communication.  
Jack was at the forefront of my mind during my first visit to the American School for the Deaf when I first learned about the Autism Expansion Program.  Founded in 1817 by Thomas Gallaudet, the American School for the Deaf is the oldest permanent school for the deaf and hearing impaired in the United States and the first school for students with disabilities in the Western Hemisphere. Jeff Bravin, the school's Executive Director, has been at ASD since 2002 and has held the post of Executive Director since 2014, as the second Deaf director in the school's history.  Before my visit, I was excited to meet Jeff Bravin for the first time and learn more about the school's comprehensive educational programs for the deaf and hard of hearing.  What I found myself most fascinated by during my visits was the Autism Expansion Program. 
Launched in 2018, the Autism Expansion Program at American School for the Deaf is the first of its kind in the country – a program that serves hearing autistic nonverbal students through a bilingual American Sign Language (ASL) program to support the acquisition of generalized language and communication skills.  The Autism Expansion Program is housed within ASD-1817's PACES program, a groundbreaking program serving the unique needs of deaf and hard of hearing children with emotional and behavioral challenges. The Autism Expansion program provides intensive speech and language therapy as well as audiology, occupational and physical therapy, and behavioral and clinical supports.  This all takes place in a sensory supported learning and social skills environment designed to facilitate the acquisition of sign language for hearing nonverbal students.  
Recently, I had the opportunity to speak at length with Amy Ronkese, ASD-1817 special education teacher in the Autism Expansion program.  Amy has a master's degree in special education and elementary education and brings a wealth of expertise to her role in this growing program.  She's also an incredibly warm, enthusiastic, and energetic educator dedicated to supporting her students in developing their independence through sign language acquisition and crucial life skills.  
Amy's students, aged 16-21, begin their day in the program around 8:30am. Their days are a mixture of academics, therapeutic activities, life skills acquisition, and transition focused activities designed to build language and communication skills, enhance social skill development, and prepare students with independent living skills and knowledge. Therapies are woven throughout the daily activities, whether it be occupational therapy support during cooking or physical therapy work during adaptive physical education, or speech support in off-campus activities like grocery shopping, or employment and skill development inside and outside of the school.
The Autism Expansion Program's principal goal is building independence among its students. Staff members focus on fading support while allowing students freedom to express themselves and develop academic, life, and leisure skills throughout the course of the day. Free choice is an integral component of each student's day and many classes focus on skill development like money management, online ordering, or other activities of daily living.
This focus on skill development is woven into the fabric of the school through their operation of the school snack cart, mail filing and delivery, and work support through various outside partnerships. Students help with the school store and gain valuable retail industry skills through their work in the store learning how to manage inventory, deal with customers, and fulfil orders. Community outings are also an important component of the program through activities that integrate learning with doing through trips to the grocery store, community service programs, and social outings., A partnership with Hackney's Hope, a farm in nearby Durham, Connecticut, sees students providing care for the horses on the farm while other outside partnerships have involved employment skills training in nearby dance and exercise studios.
While educational placement is a highly individualized process and finding the right school that meets the needs of your child is often complex and confusing, we continue to be excited and inspired by the development of new programs like the Autism Expansion Program at ASD-1817.  Thanks to educators like Amy and Jeff, ASD-1817 and other schools continue to push the boundaries of special education to create innovative and differentiated programs to serve learners of all needs. 
For more information about the Autism Expansion Program at the American School for the Deaf, please visit https://www.asd-1817.org or contact Paula Morabito (Director of Education) at paula.morabito@asd-1817.org or Jenilee Terry (Admissions Officer) at jenilee.terry@asd-1817.org