Villa Maria School – Transition to the Future
This piece is the fifth in our series "Special Education Schools: Getting Past the Sticker Shock."  This series, which will continue for the balance of the 2021-2022 year, is intended to highlight the differences between independent special education programs and give parents a sense of what makes each program unique, and what lies behind statistics like student-teacher ratio and "behind the sticker."  The schools highlighted in this series represent a wide range of independent special education schools in Connecticut and Westchester County, New York.  Each school serves specific and particular profiles of learners and may not be appropriate for all students with special education needs.  This article, and all others highlighted independent special education schools, should not be considered an endorsement or recommendation by Special Education Legal Fund or any of its representative of any individual school or program. Parents searching for the appropriate school program should reference our previous writings on the topics of independent special education schools and school districts.  DISCLOSURE: William DeHaven, Head of School of Villa Maria School, is a member of the Board of Directors of Special Education Legal Fund.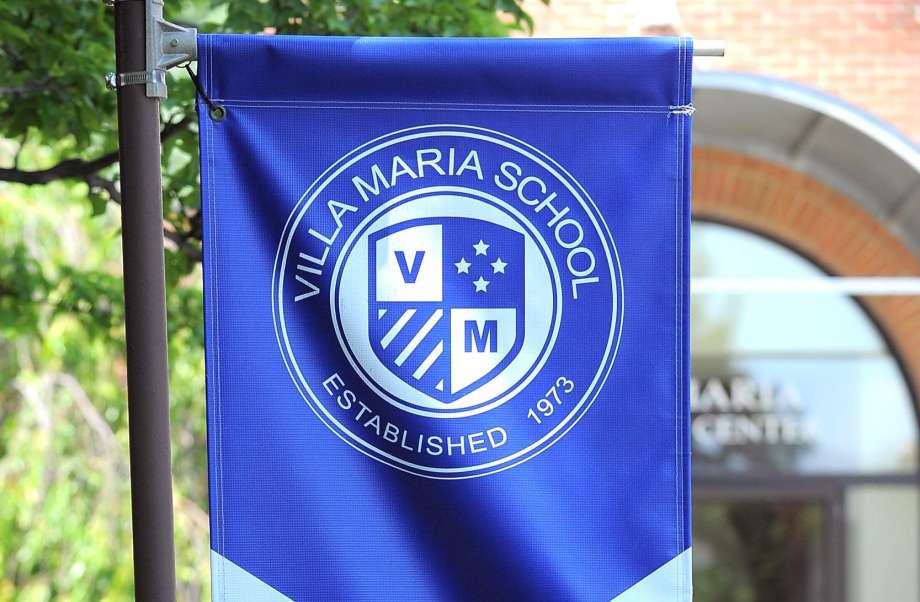 I remember my first visit to Villa Maria School in Stamford, Connecticut so clearly. After all, it's not every day that a nun gives you a poker chip. And not every nun is the spiritual coach of the New York Giants (who are in desperate need of such a person these days). Sister Carol Ann not only gave my husband the poker chip, but her brief and cogent presentation helped me understand what dyslexia is like for the students at Villa and elsewhere. We never ended up sending our son there, because dyslexia was not an issue of his, so we moved on in our search for the appropriate school environment for him.
Independent schools cannot survive unless they have a clear view of who their student is.
Many families ask us about schools. We aren't educational consultants and we are relatively removed from the placement process but very often parents are just looking for a name a school that might be able to accommodate their child. During our first year, when Villa's name came up, I generally would proceed with some caution. At the time, I wasn't sure about Villa's educational model. I also wasn't sure if Villa had a clear view of who their student was.
Over the years, I've had occasion to speak to many community members about Villa Maria. Most experiences that families shared with me were broadly negative. A lot of those families shared experiences that described a school that was a less than a perfect fit for their child, but that accepted them anyway. This can be a good thing – oftentimes there isn't a perfect fit for a particular student. Other families enrolled their students under the condition that they hire out of their own private paraprofessional to support their child.
Today's Villa Maria is a far different place than 2018's Villa Maria, and change is still afoot.
The Villa Maria that exists today is testament to the importance of leadership. In Dr. Marjorie Castro, Villa Maria's interim head of school, and William deHaven, head of school since 2020, Villa Maria identified two educators and leaders who have put the school on the path to a solid and successful future. Bill DeHaven comes to Villa Maria after over 20 years at Winston Preparatory School in New York City, the last 13 as its Head of School. Those of us familiar with Bill from his time at Winston did a little bounce of excitement when he was appointed to the position. Villa was a desperately needed educational resource in lower Fairfield County, but also one in which some investment was clearly necessary. We were also pleased to see Dr. Marjorie Castro take a seat on Villa's board of directors, from which point she is well positioned to continue to offer guidance and support to Bill and the rest of the Villa Maria leadership team.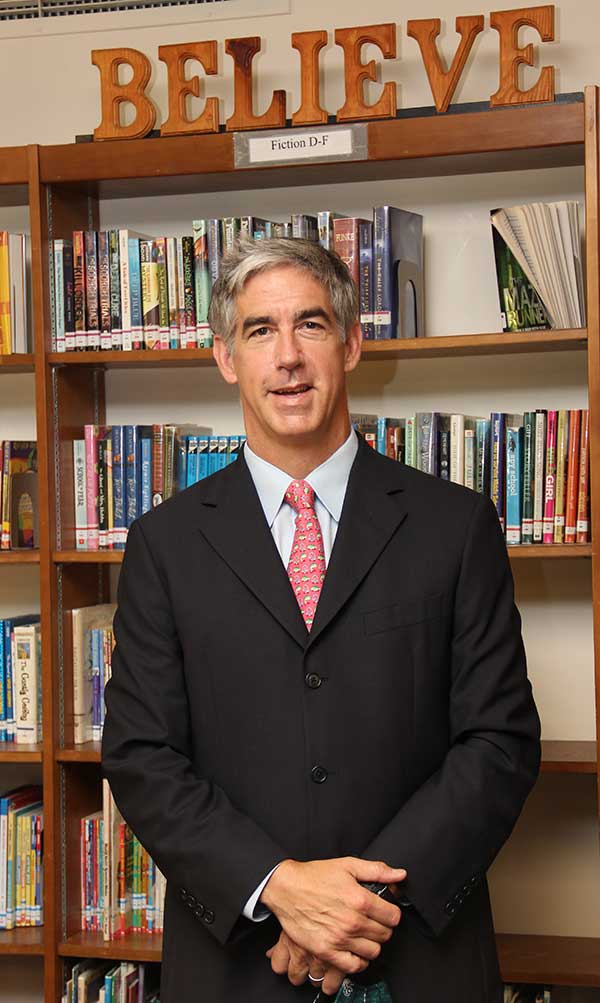 Villa Maria's bucolic campus tucked away in a peaceful corner of Stamford, Connecticut belies the change afoot at the school. Established in 1962 by the Bernadine Franciscan Sisters, Villa Maria School has operated since 1973 as a full time school for children with learning disabilities, and since 1980 as a Connecticut Department of Education approved private special education program (APSEP). Today, the school's 4:1 teacher-student ratio in the classrooms are a legacy of the Franciscan Sisters, whose old, single-dormitory style bedrooms have been combined to serve the educational needs of Villa's students. Religious imagery, prevalent in my first visit to the school some thirteen years ago, has been largely replaced by student artwork and photographs. This change, minor as it may seem, puts the focus squarely back where it belongs – on Villa Maria's students. During my visit, students ambled outside on breaks to take advantage of the unseasonable December weather, climbing trees, playing games, and generally just being kids.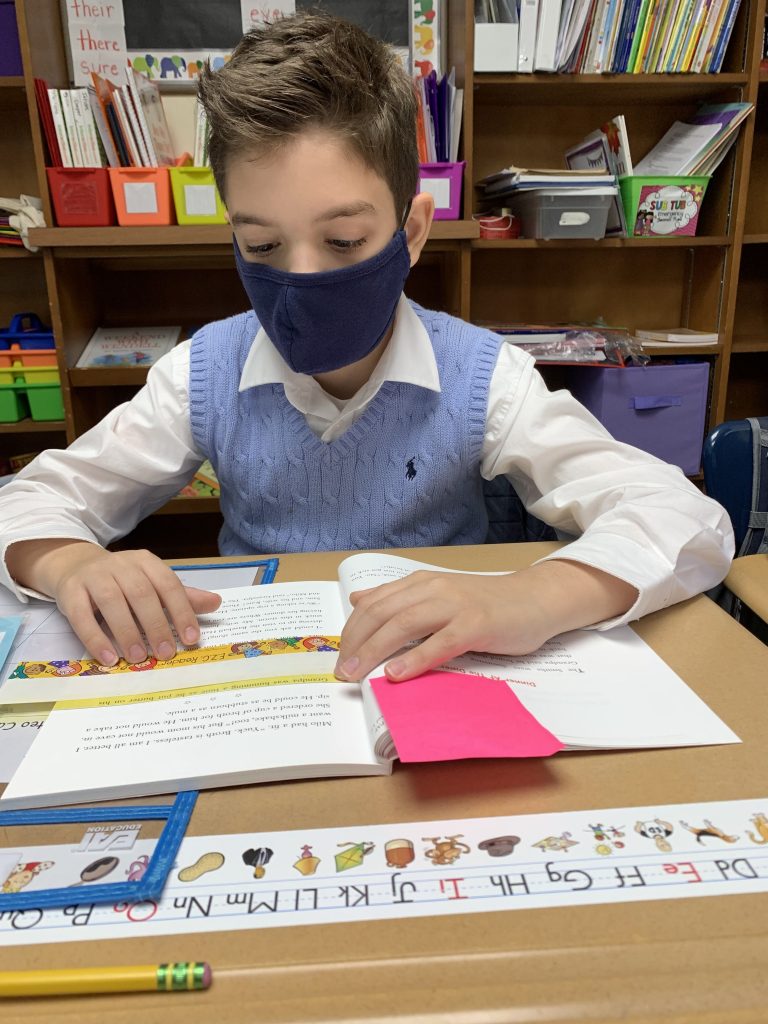 The transition that began under Dr. Marjorie Castro's leadership has continued with Bill and his vision for Villa Maria. When Bill was announced as incoming head of school for Villa Maria, I was excited and hopeful for what his leadership could mean for Villa Maria and for the special education community in Fairfield County, Connecticut. I also wondered why he had chosen to make the move to Villa from his well-established position as head of school at one of New York City's preeminent special education schools.
Bill DeHaven is currently the Head of School at Villa Maria in Stamford, CT. Prior to joining Villa Maria School, Bill spent 22 years at Winston Preparatory School in New York, serving as Winston's Head of School (2007- 2020) and Assistant Head of School (1998-2007). Bill graduated from Emory University with an undergraduate degree in Biology and Teachers College, Columbia University with a Masters in Learning Disabilities. He spent two years serving as a Peace Corps volunteer in Mali and five years as a special education teacher in the New York City public schools.

William DeHaven bio, Fall 2021
I'm still not sure I know the answer to why Bill DeHaven chose to accept the Head of School role at Villa Maria, besides the commute to his home in lower Fairfield County. However, when I received his bio in late summer 2021, I had the first inklings of a clue. It's always interesting to me what people choose to include in their public biographies, because essentially a biography is a distillation of what someone wants you to know about their life and experience. Bill's bio is brief, and succinct. I've seen many much longer bios from much less experienced educators. At the end, it states "He spent two years serving as a Peace Corps volunteer in Mali and five years as a special education teacher in the New York City public schools."
That statement in his bio, in my view, is key to who Bill is, his commitment to social justice, and a large part of the reason that he chose to join the Villa Maria School community as its head. Villa's approved special education status allows gives the school access to a broader potential student population, one of differing socio-economic backgrounds and experience. For those of you that are new to special education or to the outplacement journey, special education schools in Connecticut can be nonapproved or approved, in which the approved schools choose to undergo a detailed and exhaustive review by the CSDE. The requirements to be an approved special education program (APSEP) can be exhaustive, and in some ways limiting – particularly as it relates to the hiring of faculty, teachers, and professionals. But approved special education programs can receive students directly from the referring districts through a process called an IEP placement; districts cannot refer students directly to a nonapproved private special education program. Students can be placed in nonapproved private special education programs, but the process is much different and nearly always involves an attorney. To be able to serve and support students from a diverse set of backgrounds and needs with his depth of experience and knowledge is, I think, what landed Bill at Villa Maria School. We are eager to see what develops at Villa Maria under his leadership and vision over the next few years.
To learn more about Villa Maria School, click here.
To learn more about approved private special education school programs, including differences between approved and nonapproved schools, please click the link below for our December 1st webinar panel including representatives from Windward School, Villa Maria School, American School for the Deaf, Chapel Haven Schleifer Center, and Spire School.